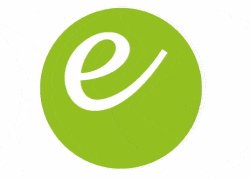 Maintenance Manager / Engineering Manager - Elevation Recruitment
Sheffield, Yorkshire S141WY
A Maintenance Manager / Engineering Manager is required for a leading manufacturing site in Yorkshire. Our client is part of a hugely successful international organisation, with sites across the UK. The role will take the lead on all maintenance and capex projects across the site.

The successful candidate will be responsible for ensuring that all site assets and equipment are maintained to and comply with all relevant company and statutory engineering standards, and that procedures are followed in accordance with the Safety Management System.

This is a fantastic opportunity to become part of a newly formed senior management team who are looking to make substantial positive change across the whole site.

The Engineering Manager will be responsible for:

* Lead a team of 4 direct and 30 indirect, forming part of the senior management team within operations
* Develop the new and existing workforce to move to a more proactive culture within maintenance
* Manage a team of multi-skilled maintenance engineers who provide support to the activities across site
* Deliver strategic plans which will improve machine availability/uptime
* Develop and deliver PM and TPM programs
* Build a PM team and underlying process and reporting
* Manage the tactical branch of the maintenance team
* Be a strong and resilient people manager
* Have the ability to make substantial cultural and organisational change

Elevation Recruitment Group would be keen to speak with candidates with the following skills and experience:

* Degree or equivalent in Engineering discipline
* Time served engineer
* Extensive experience in a proactive and reliability focused environment
* Experience of managing projects and costs
* Ability to lead multi-disciplined team and outside contractors
* Proven experience in change management and cultural change, ideally implementing new CMMS
* A proven leader and man manager

This is a fantastic opportunity to lead a real change program within a hugely successful business.

To apply for this position please send your application or call for all enquiries.

Elevation Engineering & Manufacturing is a specialist recruitment consultancy dealing with senior engineering, technical and operational positions in South Yorkshire and the surrounding regions. If you match the specified criteria and are interested in discussing the position in more detail, we would love to hear from you.

£45,000.00 - £50,000.00 per year
additional benefits