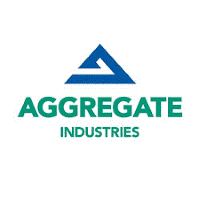 Maintenance Manager - Aggregate Industries
Cauldon, MID
Maintenance Manager
Attractive Salary and Comprehensive Benefits
We have an exciting opportunity for a professional and disciplined individual to join the Leadership team holding responsibility for ensuring maximum availability of all plant and equipment across our Cauldon Cement operation in the Staffordshire Moorlands.

About the role
You will provide overall guidance and direction with regards planned and preventative maintenance on site. In addition, you will manage all major corrective maintenance actions including annual shutdown programmes. You will lead a multi-disciplined team with mechanical and electrical capability ensuring the health. safety and wellbeing of all employees is a priority.

Key Responsibilities include
- To develop, track and control annual maintenance budget and spend, ensuring appropriate cost control and governance measures are in place to get the best return on expenditure
- Contribute to the sourcing and purchasing of CAPEX and 3rd party services and oversee tendering, commissioning and supplier qualification and evaluation
- Establish and drive through preventative maintenance plans in conjunction with the Production Manager, Electrical and Mechanical - Supervisors and other associated personnel to ensure maximum production output
- Driving a high performance culture through thorough engagement, coaching and skill/capability development of the wider maintenance team
- Collaborate with colleagues across the Lafarge Holcim group in order to share best practice and promote new thinking/innovation
Ensuring that you and your colleagues work and operate safely at all times helping us drive towards a culture of zero-harm

What will you bring?
- Significant experience in an Engineering/Manufacturing discipline with relevant qualifications is essential (HND minimum requirement)
- Experience in managing large maintenance teams with responsibility for critical stock management, spares and PPM routines
- Stakeholder Management at Senior Level coupled with the ability to lead and manage large teams
- Experience in managing substantial budgets with the ability to put in place and maintain full financial controls.
- Strong communication skills with the ability to build effective working relationships with others
- Proven track record in nurturing talent and developing future leaders within the organisation, especially within a rural community

What's on offer?
- Competitive Salary, bonus and benefits recognizing the contribution you bring
- Opportunities for Career Progression both at home and abroad
- An inclusive and safety focused culture with people at the heart of the business

About Aggregate Industries
We're at the front line of the construction and infrastructure industries, producing and supplying an array of construction materials. With over 330 sites and more than 4000 dedicated employees, we're home to everything from aggregates, asphalt, ready-mixed concrete and precast concrete products. On top of that, we produce, import and supply construction materials, export aggregates and offer national road surfacing and contracting services.

We're also a proud member of LafargeHolcim, which is the leading global building materials and solutions company with around 90,000 employees in over 80 countries. It holds leading positions in all regions with a balanced portfolio of developing and mature markets.

Why join Aggregate Industries?
To be at the heart of construction, we see our people at the forefront of the construction industry, transforming it into a more sustainable future. We employ highly talented, experienced and motivated people from diverse backgrounds. We have industry-leading capability in innovation, enabling us to anticipate and meet the changing needs of our customers. We are committed to developing strong and positive relationships with the communities we live and work in.

We want to build a diverse environment and are proud to be an equal opportunity employer. You will receive consideration for employment without regard to race, religion, gender, gender identity or expression, sexual orientation, national origin, disability or age.
Your application will be treated with absolute confidentiality.

Attractive Salary and Comprehensive Benefits