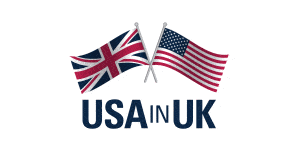 Maintenance Inspector (Housing Inspector) - U.S. Embassy, London
London, London
Position Title:
Maintenance Inspector (Housing Inspector)

Reference:
London-2020-043

Closing Date:
9th October 2020

Work Hours:
Full time, 40 hours per week

Salary:
£43,964 per annum

Duties
The Maintenance Inspector (Housing Inspector) works within the Real Property Inspections Unit within the Facilities Section assisting the Post Occupational Safety and Health Officer (POSHO), the Supervising Real Property Inspector, and the Safety Program Co-ordinator. You'll help to carry out the day-to-day functions of the Safety Health and Environmental Management (SHEM), and Fire Protection Division (FIR) programmes within residences as required by 15 FAM 900 and 15 FAM 800. You will assure that all Government Owned (GO) and Operating Leased (OL) Properties in the country meet the requirements of 15 FAM 253.5, 15 FAM 432, 15 FAM 840, and 15 FAM 950, as well as other related departmental requirements which may exist.

You will serve as the Housing Inspector by verifying and ensuring that Operating Leases and Government Owned housing units are in compliance with all Embassy Housing, Residential Building, Security, and Construction Codes. You will perform Engineering/Architectural inspections of OL and GO properties such as apartments, offices, warehouses, workshops, hangars, residences etc. including remodelling projects, construction work and upgrades.

Requirements
EXPERIENCE: Experience in the maintenance, trades inspection, or construction fields. Work experience as a project manager, project engineer, project designer or quality control assurance inspector.

JOB KNOWLEDGE: Comprehensive knowledge of SHEM and OSHA guidelines and required practices and procedures and general knowledge of environmental safety standards. Knowledge of local construction firm operation and supplies availability is required. Must know the National Electric Code (NEC), Uniform Plumbing Code, and International Building Codes.

Education Requirements: University Degree in Facilities Management, Engineering Trades, Environmental Safety, Construction, Engineering or Architecture.

LANGUAGE: Fluent English - written and oral.

SKILLS AND ABILITIES: Standard level keyboard and computer skills to include specialised software, database management, spreadsheets, Windows, Microsoft office (Word, Excel, Power Point), imaging software, AutoCAD, and the internet. Must possess excellent written and oral skills in order to conduct training and draft materials and reports in the performance of duties. The ability to co-ordinate, prioritise and oversee multiple projects. Excellent interpersonal and communication skills, and the ability to be flexible, resourceful, service-oriented and self-motivated, and work within the existing mission structure. The ability to create and interpret building plans. A current full (manual) UK/EU/EEA driver's licence is required.

EQUAL EMPLOYMENT OPPORTUNITY (EEO): The US Mission provides equal opportunity and fair and equitable treatment in employment to all people without regard to race, colour, religion, sex, national origin, age, disability, political affiliation, marital status, or sexual orientation.

Qualifications: All applicants under consideration will be required to pass medical and security certifications.

Agency Benefits
Locally employed staff, including Members of Household (MOHs), and Third-Country Nationals (TCNs), working at the US Mission in the UK may receive a compensation package that may include health, separation, and other benefits.

For EFMs, benefits should be discussed with the Human Resources Office.

The pay plan is assigned at the time of the conditional offer letter by the HR Office.

Other Information
HIRING PREFERENCE SELECTION PROCESS: Applicants in the following hiring preference categories are extended a hiring preference in the order listed below. Therefore, it is essential that these applicants accurately describe their status on the application. Failure to do so may result in a determination that the applicant is not eligible for a hiring preference.

HIRING PREFERENCE ORDER:

AEFM / USEFM who is a preference-eligible US Veteran*

AEFM / USEFM

FS on LWOP and CS with reemployment rights **

* IMPORTANT: Applicants who claim status as a preference-eligible US Veteran must submit a copy of their most recent DD-214 ("Certificate of Release or Discharge from Active Duty"), equivalent documentation, or certification. A "certification" is any written document from the armed forces that certifies the service member is expected to be discharged or released from active duty service in the armed forces under honourable conditions within 120 days after the certification is submitted by the applicant. The certification letter should be on letterhead of the appropriate military branch of the service and contain (1) the military service dates including the expected discharge or release date; and (2) the character of service. Acceptable documentation must be submitted in order for the preference to be given.

** This level of preference applies to all Foreign Service employees on LWOP and CS with re-employment rights back to their agency or bureau.

Submitting your Application
To apply online for our open vacancies, please select the apply button shown to visit our Electronic Recruitment Application portal.
43,964.00 - 43,964.00 per year
Benefits: