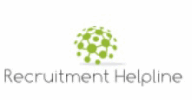 Maintenance Fitter - RECRUITMENT HELPLINE LTD
Leeds, Yorkshire
An excellent opportunity for an Experienced Maintenance Fitter to join a well-established Aggregate Manufacturing Company based in Leeds!
Job Description:
Reporting to the Senior Supervisor, the jobholder is responsible for the daily preventative maintenance and repair of heavy plant equipment to ensure efficient, continuous operation of the site.
A hands-on role, working closely with the production teams and contractors, ensuring the day to day maintenance and repairs is completed effectively and safely, alongside continual improvements to the production plant.
By developing a detailed understanding to the facility to continuously improve maintenance systems and ensure they work properly and that they comply with Health, Safety, Environment and Quality regulations.
Key Duties:
Responsible to personally carry out Daily, Weekly & Monthly preventative planned maintenance (PPM) activities, in line with the manual and manufacturer's instructions and that they are recorded in the site logs.
Responsible for the workshop area, and tracking/replenishing consumables.
Responsible for the spares and sourcing suppliers to ensure spares are readily obtainable, with the longer lead-time critical spares held in stock, resulting in minimal plant downtime.
Hands on guidance and training, to assist the teams with both preventative and reactive maintenance requirements associated with the plant and equipment at Leeds.
Responsible for the continual operation of the plant, fault finding and breakdowns repairs.
Take a proactive approach to providing improvements resulting in minimising downtime and optimising production.
Flexible to cover staff shortages and call outs to deal with breakdowns and operational problems, and to carry out other reasonable duties required by the Site Manager.
Candidate Requirements:
At least 5 years' experience within a heavy industry (aggregates, concrete, mining or waste) maintenance environment with the ability to fault find and repair mechanical, hydraulic and pneumatic issues.
Preferably CGLI, NVQ, BTEC or HND qualified.
Knowledge and experience in but not limited to:
Conveyor belt systems - changing bearings and rollers, fitting skirts.
Pan mixers – Replacing arms, tips and wear plates, gearbox repairs.
Hydraulics – servicing hydraulic packs, replacing ram seals, valve and hose servicing /repair. Pneumatics – Airline replacement, compressor servicing, valve replacement.
Ability to carry out basic welding and fabrication repairs and improvements as required.
Strong team worker with the ability to train and motivate others in the understanding of plant and machinery maintenance.
Ability to review and improve PPM systems and processes within a growing business, and (in conjunction with the Site Manager and Senior Supervisor).
Willingness to be innovative, work under their own initiative, with strong organisational skills, being able to plan, prioritise and organise various tasks at the same time.
Must have a flexible approach to work and be contactable out of hours.
Desirable Skills / Experience:
Experience within an aggregates, concrete, mining or waste environment.
Fabrication and welding experience.
Basic industrial electrical knowledge.
Holder of an IOSH or recognised safety training certificates.
Hold appropriate mobile plant operating certificates, ideally with the ability to train others.
Confident and diplomatic communicator, both written and verbal.
Working Hours:
Primarily 40.0 hours/week 06:00-14:30, 14:00-22:30 and 22.00-06.30 with a 1/2-hour break, but flexible within the requirements of the role due to potential breakdowns. Potential Saturday 06.00:14.00 every 3rd week.
In return the company is offering a Competitive Salary.
If you feel that you have the relevant skills/attributes to fulfil this role then please apply now!

Highly competitive, negotiable depending on experience