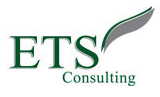 Maintenance Engineer - Days - ETS Consulting Ltd
Hull, Yorkshire
Maintenance Engineer - Days
Reference: Jo1599/SB/MON
Location: Hull
Salary: £36,000 to £40,000 + Pension + Overtime

Days Based Role
The Company
My client is a leader in the development of specialist high performance packaging products and is extremely well established. This highly respected plastics manufacturer is looking to expand its engineering capacity and is adding to the engineering knowledge already within their current team. The group is a large and well established so therefore is a fantastic opportunity to join an extremely secure group, within a well respected global organisation.
Key Skills
·Apprentice Trained Engineer in Electrical or Mechanical Engineering
·Plastics Manufacturing Experience
·Understanding of PPM Systems
The Role
The ideal candidate will come from an electrical or mechanical engineering background and should be able to work on their own initiative, be a time served engineer with either bias (but have some multi-skilled knowledge) and have PPM and TPM manufacturing experience. The successful candidate will be responsible for all aspects of day-to-day engineering and maintenance activities ensuring work is carried out to the highest standards and maximising machine efficiencies. If you have worked on PLC systems and invertors it would be advantageous. You will be able and willing to work on plastics machinery, gearboxes, pumps and other process machinery. There is a huge scope and variety on offer, so the successful candidate will be in line to broaden their skills considerably.
If you are interested in this role please send a copy of your current CV using the details provided, interviews will be held locally, and the company is looking to recruit this role as soon as possible.

ETSConsultingLtd- Recruitment specialists with specific areas of expertise in the Manufacturing, Technical, Engineering and Sales markets.

ETSConsultingLimited act as an employment business and employment agency and are registered in England and Wales asETSConsultingLimited, registered no (phone number removed) Registered office address 24 Broad Street, Salford, Lancashire, M6 5BY.

If one of our consultants contacts you in relation to this role, please be aware that as part of our registration process you will be required to provideETSConsultingwith proof of your identity along with proof of your eligibility to work in the United Kingdom.
36,000.00 - 40,000.00 per year
+ Pension + Overtime