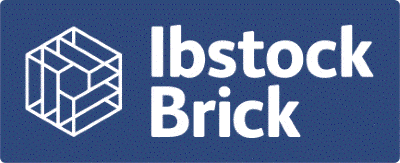 Maintenance Electrician - Ibstock Brick
Birtley, TT DH21AJ
Ibstock plc is a market leading manufacturer and partner of choice for innovative clay and concrete building products, building the face of Britain for over 200 years.
We're no ordinary manufacturing business. Through our principal products of clay bricks, brick components, concrete roof tiles, concrete stone masonry substitutes, concrete fencing, pre-stressed concrete products and concrete rail products, we're committed to providing new solutions to today's social and environmental challenges for the new build housing and domestic repair, maintenance, improvement markets (RMI) and infrastructure.
Many of our long-standing customer relationships have lasted over 40 years. Our customer focus is based on quality, service and consistency and our service-led ethos is one of the key drivers in the growth of our market share over the past 10 years.
We are currently recruiting for a Maintenance Electrician to come and join our Birtley site, near Chester-le-Street.
Key Responsibilities:


To carry out essential planned maintenance and complete necessary repairs to keep the factory in good working order. Provide electrical maintenance cover through effective and efficient response to plant breakdowns throughout the factory.

Involvement in on-going process improvement throughout the factory developing new ideas and better solutions.

Provide good communication skills to colleagues & production personnel to develop an understanding of the machinery operation so faults can be diagnosed & rectified efficiently.

As a member of the Engineering team promote the development and implementation of the Factory IMS & CMMS system.

As a member of the engineering department applying rigorous application of TPM Tools & Techniques to generate Continuous Improvement throughout all areas of the Factory.

As a member of the Engineering team applying the 5S principles to deliver world-class standards of housekeeping.

On site PLC specialist conversant with Siemans S7
Support process improvement throughout the factory.
Report to the Engineering Team Leader to ensure all maintenance tasks are undertaken.

Qualifications & Experience:


Recognised Engineering Apprenticeship & Qualification.
Demonstrable Knowledge & Expertise in Fault-finding and Diagnostic Skills on Industrial Plant & Equipment.

An understanding of PLC equipment and program editing, on Siemens S7 systems. Able to fault find on Siemans PLC and edit programs.

Read and write ladder logic programs.
Design, draw and read electrical diagrams.
Replace and program Frequency Inverters, Motor Controls, Safety Circuits.
High degree of Health & Safety awareness.



Please note, it is our policy to verify all relevant qualifications. You will be required to provide substantive proof of your qualifications, so that we can verify them with the awarding body.