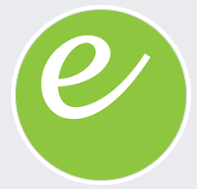 Maintenance Electrician - Elevation Recruitment
Barnsley, Yorkshire S728XP
We have an exciting opportunity for an experienced Electrical Maintenance Engineer to join a well known multi-million-pound business based in Barnsley.

This is a fantastic opportunity for someone looking to continue with their training and development, as a comprehensive training matrix is used for upskilling their workforce.

Salary: £35,000 - £40,000 (with shift allowance)
Location: Barnsley
Hours: Panama shift pattern
33 Holidays, incl. Stats

Duties of this position:
* Conduct planned preventative maintenance routines, resolving or effectively reporting any defects discovered
* Keep equipment downtime to a minimum through reactive breakdown interventions
* Report responsibly (written and verbal) of day-to-day issues to the Maintenance Manager
* Daily Continuous Improvements
* Involvement in the development of engineering apprentices
* Involvement in CI initiatives across site
* Contribute towards positive impact on both departmental and site-wide Key Performance Indicators (KPI)

Desired experience:
* Strong electrical maintenance experience
* Knowledge and understanding of basic OHMS law (this will be tested)
* Good understanding of basic mathematics is mandatory
* PLC Fault finding experience

If you are interested in this role and feel that you have the right skills then please click apply at the bottom of this advert.

For further details, contact Claire Wilson - Elevation Recruitment Group (Rotherham).

As a registered candidate with Elevation, you automatically become eligible for our referral scheme. You will receive up to £500 for every candidate we place in permanent employment who has been recommended by you. Terms and Conditions apply please see our website for further details.
£35,000.00 - £40,000.00 per year
With shift allowance