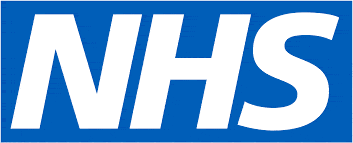 LPP Head of Social care and KUF Lead - National Health Service
FOR PD London Pathways Partnership (LPP), London E95TD
Job Reference: 363-FOR6948
Employer:

Department:

Mental Health

Location:

FOR PD London Pathways Partnership (LPP), LONDON

Salary:

£59,945 - £68,778 pa inc HCA
---
ELFT has long been recognised as a centre of excellence for mental and health care, innovation and improvement. So it is a very exciting time for you to come and work for us. Our mission is to make a positive difference to people's lives by improving quality of life for all we serve. Our values are: We Care, We Respect, We are Inclusive – so we are looking for people who live and breathe these qualities when supporting service users and carers, and in their relationships with colleagues in the Trust and our partner organisations.
---
This role comprises 2 distinct roles which can be applied for as 1 full time role 37.5 hours a week or 2 part time posts, 18.75 hours a week.
This is an exciting opportunity to take on a senior role within a service with a national reputation for quality and innovation. LPP is a consortium of five London NHS Trusts co-delivering services under the national Offender Personality Disorder (OPD) Pathway programme in partnership with colleagues in the National Probation Service (NPS) and HM Prison Service. LPP provides community OPD Pathway services across the NPS London Division, as well as in prisons within and outside London. The LPP staff group, mainly comprising psychological therapists and clinical practitioners, is among the most experienced teams nationally working with men and women who have serious offence histories that are linked to their personality difficulties.
The LPP Social Care Lead is an exciting opportunity to lead on the operational and strategic management of the social care within LPP Community Services including line management within ELFT and professional supervision of social care staff across LPP and leading on the safeguarding of adults and children, carers, the Mental Health Act 1983, the Care Act 2014 for LPP. The postholder will also be responsible for the development of successful working relationships with partner organisations including the National Probation Service, third sector organisations and training providers.
The KUF Training Lead will lead in the implementation of the Knowledge Understanding Framework (KUF) specification across health and criminal justice services and implement effective evaluation strategies. To work in partnership with the National Probation Service (NPS) to monitor compliance and adherence to staff training where required.
For further details / informal visits contact:
NameCaitriona HigginsEmail addresscaitriona.higgins@nhs.net
---
What Next?
If you like the sound of ELFT, don't waste a moment. We sometimes close adverts early if there is a high response, so apply now!
As part of our recruitment process we may be required to share information you provide on the application form with NHS Protect and/or other organisations for the purpose of the prevention, detection, investigation and prosecution of fraud or any other unlawful activity affecting the NHS.
If you do not hear from us within four weeks of the closing date, please consider that you have not been shortlisted on this occasion. You must provide professional email addresses for all referees as we will contact them as soon as an offer has been made. Please note we do not request references prior to interviews. All applications made through NHS Jobs account will be processed by TRAC System. Please note that some emails may go to your spam/junk mailbox so make sure you check this regularly.
59,945.00 - 68,778.00 per year