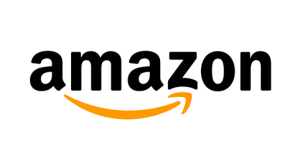 Logistics Scheduler - Amazon
Hemel Hempstead, HC HP27LF
Job title: Logistics Scheduler
Location: Hemel Hempstead, Hertfordshire
Competitive Salary & Benefits
Shifts: 4 days/week: Sunday - Wednesday/Saturday - Wednesday (04:00 - 14:30; 10:30 -21:00); 5 days/week: 04:00 to 12:30 *These shifts are subject to change due to business requirements and require flexibility*
Our entire business is focused on delighting our customers. We strive to stay agile from the second an order is placed online and throughout the seamless coordination of that order behind the scenes. That can be described in one of our core Leadership Principles, which is Bias for Action. This means that our teams band together, roll up their sleeves, and aren't content with just standing still. We're aiming to become the most customer-centric company on Earth.

That's why we're seeking an experienced Logistics Scheduler with a passion for innovation, problem solving, and the ability to create world-class customer experiences. We're looking for the type of team player who will embrace and adopt our core Leadership Principles which you can read more about here.
Logistics Scheduler Responsibilities:
Your role will be to focus on last-mile forecasting, scheduling and routing, playing a key role in our delivery stations operate.

You will be responsible for executing daily forecasts,

labour

scheduling and routing, affecting tens of thousands of packages. This will be done through the use of tools and coordination within the station, you will be accountable for cost, customer experience, and delivery partner experience.

In addition, you will be instrumental in developing best practices and standard work for the network. You will ensure that targets and service deadlines are met, according to regulatory requirements.

You will play a proactive role in written and verbal communication with various departments and stakeholders, as you maintain Amazon's exceptionally high levels of service, both for our customers and suppliers. We need you to step back at strategic intervals to take in the bigger picture and to be comfortable conducting research into process improvement initiatives.
Logistics Scheduler basic Qualifications:
You possess strong computer literacy skills, including the ability to understand and manage Excel data reports.

You need to be a solid team player.

You have excellent written and verbal communication skills.

You are flexible and remain level-headed at all times, even in the face of unexpected or unplanned situations.
Logistics Scheduler preferred Qualifications:
You've already gained solid experience in a Logistics or Transportation environment.

Working knowledge of SQL.
About our Rewards:
We'll expect you to go the extra mile, but we'll also make sure you're well rewarded. As well as a competitive salary, stock units and site performance-related pay potential, we offer a whole host of other benefits, including an employee discount. Additionally, you will find yourself in a stimulating environment where you can develop processes as well as yourself as an individual by working with some of the best and brightest minds in the industry. Our rapidly growing organisation also offers many opportunities for building a diverse and rewarding career.
To apply for this Logistics Scheduler position, please click on the apply button!
Amazon is an equal opportunities employer. We believe passionately that employing a diverse workforce is central to our success. We make recruiting decisions based on your experience and skills. We value your passion to discover, invent, simplify and build. Amazon takes data protection seriously and respects EU and local data protection laws. Unless you express otherwise, by submitting your CV you authorize the hiring Amazon company to store your personal information in the electronic database maintained by Amazon Corporate LLC. in the USA or one of its affiliates for the purpose of assessing your suitability for this and future job vacancies and to pursue your recruiting process. If at any time you want your personal data to be deleted, you simply need to notify the hiring Amazon company. Amazon will not share your personal information with any third party without your prior consent. As part of your interview process with Amazon you may be asked to authorize the hiring Amazon company to separately verify your application data and personal background through a third party service provider.

Competitive Salary & Benefits