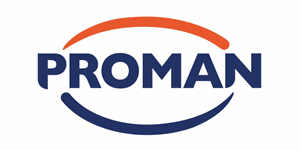 Logistics Recruitment Consultant / Logistics Account Manager - HEADS Recruitment
Stanton by Dale, MID DE74RJ
Logistics Recruitment Consultant / Logistics Account Manager
Competitive basic salary, negotiable depending on experience PLUS benefits. 
Hours: 8:00am to 5:00pm
Location: Stanton By Dale
This is an exciting opportunity to join a growing logistics team during a time of business expansion.
We are looking for an Experienced Logistics Consultant / Logistics Account Manager to join our well-established business. The Logistics Recruitment Consultant would be required to help to establish PROMAN's presence of the logistics division on the market in the East Midlands.  
Our role would suit individuals who have previous experience of working as a Logistics/Driving Recruitment Consultant/Logistics/ Driving Account Manager and who are looking for the next exciting opportunity. 
PROMAN in the UK is a part of PROMAN Group (1.8 Billion Euro Sales in 2018). We are currently developing a UK network and this is creating new opportunities for talented recruitment professionals.
What do we offer?
Permanent job from day 1 with competitive salary
Working in a fast-paced and results driven environment
Bonus scheme
Pension scheme
A mixture of in-house and external training (including REC qualification/FTA Training)
Sick pay scheme
Social activities including nights out and trips abroad
Fund raising events
22 days holidays (from 2020) - rising to 25 PLUS bank holidays
Potential for career development
The Company
PROMAN are a 1.8bn Euro turnover Company with a network of over 350 Offices in different countries, operating across Supply Chain, Construction, Logistics and Professional Sectors.  Our Driving Division is a founding agency and member of the FTA Driver Agency Excellence Scheme.
Logistics Recruitment Consultant / Logistics Account Manager
A successful candidate would be comfortable interacting with people face to face and over the phone and be able to build excellent relationships with clients and candidates. The purpose of this role is to develop and maintain relationships with both drivers and clients to satisfy requirements and identify and develop opportunities to enable growth and sustainability.
The successful candidate would be commercially aware with the ability to develop good business relationships.
You will have the following skills, experiences and attributes…
•             Professional telephone manner and appearance
•             Proficient understanding of EU Drivers Hours, RTD and WTD
•             Excellent standard of spoken and written English
•             Must have an engaging personality with ability to build rapport and trust
•             An ambitious and competitive nature
•             Confident
•             Full driving licence 
•             Excellent work ethic
•             Excellent computer skills
•             Must have excellent organisation skills with the ability to run multiple projects
Logistics Recruitment Consultant / Logistics Account Manager
Responsibilities / Accountabilities….
Fill requirements in an efficient manner including all associated communication, legal and QA compliance.
Manage and complete the timesheet process and all administration process.
Maintain operational KPI's.
Perform strategic business development with identified Prospect targets and existing customers.
Develop and maintain relationships with Driver base to develop loyalty, flexibility and identify Key Sell opportunities; through completion of regular driver availability calls.
Develop and maintain relationships with Client base to develop loyalty, trust and identify Key Sell opportunities; through completion of regular service calls and visits.
Develop and maintain market knowledge to generate leads and develop commercial opportunities.
PromanIR