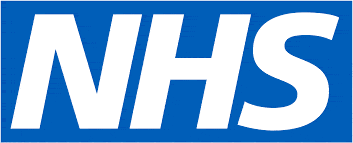 Local Deputy Lead for Family Therapy, Nurse/Social Worker - National Health Service
NW1 1DR, London NW11DR
Job Reference: 260-2332-BK
Employer:

Department:

Family and Sytemic Psychotherapist and Nurse/Social Worker

Location:

NW1 1DR, London

Salary:

£52,643 - £58,558 per annum including HCAS
---
The Tavistock & Portman NHS Foundation Trust is a specialist all age, outpatient only mental health Trust with a focus on Training and Education alongside a full range of Child and Adolescent Mental Health Services and Psychological Therapies. The Trust is committed to improving mental health and emotional wellbeing, believing that high quality mental health services should be available for all who need them. Our contribution is distinctive in the importance we attach to social experience at all stages of people's lives, and our focus on psychological and developmental approaches to the promotion of health and the prevention and treatment of mental ill health.
The Trust makes its contribution through:
• Providing relevant and effective clinical services for children and families, young people and adults, ensuring that those who need our services can access them easily
• Providing training and education aimed at building an effective and sustainable NHS and Social Care workforce and at improving public understanding of mental health
• Undertaking research and consultancy aimed at improving knowledge and practice and supporting innovation
• Working actively with stakeholders to advance the quality of mental health care, and to advance awareness of the personal, social and economic benefits associated with psychological therapies
---
South Camden Community Team, Open Minded – CAMHS
Local Deputy Lead for Family Therapy, Nurse/Social Worker
Band 8a, Permanent, Full-Time post (1.0 WTE)
The Tavistock and Portman NHS Foundation Trust is a prominent mental health trust which combines patient services, research and consultancy with a national remit for delivering mental health-related education and training.
Are you looking for an opportunity to build on your experience as a senior CAMHS clinician or step up to such a role? If so, we have a great opportunity for an experienced and dynamic dual qualified Family and Systemic Psychotherapist (Nurse or Social Worker) who has passion for community CAMHS and innovative ways of working. This is a new post created to strengthen the team's structure. As one of the senior members of the team, you will work alongside senior staff and contribute to the team's development, as we continue to strive to be an accessible, responsive and innovative service with patient care and patient experience at its heart. There will be a number of opportunities to develop your leadership and strategic skills with support from senior colleagues. For example, you may contribute to service development, Quality Improvement and clinical governance initiatives, service user involvement, audit and research. We welcome applications from candidates who can bring knowledge and skills to help us build on our success; for example, to create a high quality, efficient and effective system to address demand and capacity issues and expertise in areas such as intake, assessment and brief treatment models and groups.
You will provide direct clinical input to children, young people and their families/carers. As a senior clinician you will be providing services to clients presenting with a high level of risk and complexity in a multi-agency environment. You will deliver CAMHS input in schools as part of the schools programme. In this role, you will be offering supervision for junior members of staff including qualified Family and Systemic Psychotherapists and trainees alongside leading and supporting the team's Family Therapy Workshop. You will be offering systemic consultation for colleagues and network.
You will join the South Camden Community Team (SCCT), one of the two Camden CAMHS's Community Teams - Open Minded. We are a multi-disciplinary team staffed by highly experienced clinicians and part of a large and vibrant child and family department. You will have a crucial role in the team, consisting of Clinical Psychologists, Family and Systemic Psychotherapists, Child & Adolescent Psychotherapists, Nurses and Consultant Psychiatrist and many trainees studying at Tavistock Centre. We are proud to offer a dynamic, innovative and needs-led service. We have a varied caseload of clients ranging from those presenting with a high level of complexity and risk to those who require preventative interventions. We work closely with the multi-agency network and offer CAMHS input in schools. Camden CAMHS is one of the pilot sites for the Trailblazers' initiative, with new developments such as the clinical intake team, the 4-week-wait initiative and Mental Health Support Team offering support in schools.
You will join a large number of Family and Systemic Psychotherapists in the Trust. There will be opportunities for systemic peer supervision and 'supervision of supervision' to assist your supervisory role.
If you are interested, please do feel free to contact me, Lottie Scull, Clinical Service Manager.
Closing date: Sunday 9th August 2020 (midnight)
Interview Date: Friday 21st August 2020 via Zoom
For further details / informal visits contact:
Lottie Scull, SCCT Clinical Service Manager, Systemic and Family Psychotherapist, CBT Therapist and Mental Health Nurse, Tel: 020 8938 2700, Email: lscull@tavi-port.nhs.uk
---
By applying for this role, you accept in the event you are successful that your personal data may be transferred from the Trust to another NHS organisation where your employment transfers within the NHS. This is in accordance with the streamlining programme which is aimed at saving you time and improving efficiencies within the NHS when your employment transfers. Therefore we want you to complete your e-learning modules prior to joining our organisation.
We communicate to all job applicants via the email address which has been provided on the application form. Please ensure you check your email on regular basis and inform us if you would prefer an alternative option or any changes to your details after making your application.

PLEASE NOTE:
* The closing date given is a guide. We reserve the right to close the vacancy once we have received sufficient applications, so we advise you to submit your application as early as possible to prevent disappointment.

* Only those candidates who clearly demonstrate how they meet the person specification on their application will be shortlisted for this job.
*Candidates suitable for shortlisting will be contacted within three weeks. If you have not heard from us within this time then you have not been successful on this occasion.

* Interview arrangements will be communicated via email so please check your email regularly following the closing date

* In submitting an application form, you authorise Tavistock & Portman NHS Foundation Trust to confirm any previous NHS service details via the Inter Authority Transfer (IAT) process should you be appointed to the post
52,643.00 - 58,558.00 per year