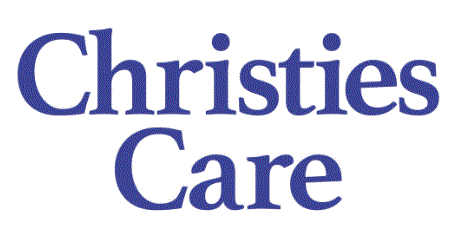 Live In Carer - UK Wide - CHRISTIES CARE
Aberdeen, Scotland AB11 5AA
Live In Carer – Are you looking for an exciting new opportunity with the chance to earn between £500 and £800 per week?  Award-winning care agency Christie's Care, rated as outstanding by the Care Quality Commission, have a waiting list of new clients looking for care. We are looking to recruit Live in Carers across the UK, to work in a rewarding role assisting people to continue to live independently in their own home.


More about the role:
Working as a Live In Carer is an opportunity to help people live independent, fulfilling lives in their own home. You will live with your client, giving them as much help and care as they need, but most importantly providing companionship. Just the offer of playing cards or having someone to talk to can stimulate individuals and gives them the reassurance that someone is there, and they are not alone.  Your role as a Live in Care will include:
Personal Care including moving and handling

Medication

Continence Management

Cooking and Housekeeping
We care as much about you as we do about the people we care for. Amazing people deserve great employment packages. If you're eligible to work in the UK, we can offer:
Free room and board while working

2 week

industry leading induction course as well as award-winning training and development scheme

Flexible working patterns

Guaranteed earnings

Benevolent club

Refer a Friend Scheme
About you
You do not need to have any formal caring experience, just a willingness to learn and be legally allowed to work in the UK. We welcome people from all around the world who have the right, caring attitude, excellent communication (verbal and written) skills, organised and with a caring nature. A willingness to learn and the desire to improve the life of those around you.


If you feel you have these qualities and skills, we would like to hear from you. Please apply by forwarding an up to date CV as soon as possible.


Job Title Live in Carer
Salary £500 – £800 Per Week,free room and board while working
Location United Kingdom – United Kingdom Wide


Additional keywords: care assistant, carer, support worker, domiciliary care, care, support, live in


This vacancy is being advertised and handled by Spider. The regions Fixed Fee Web Recruiter and Online Job Advertiser. We provide an online recruitment advertising and employee selection service in Suffolk, Norfolk, Essex, and Cambridgeshire and beyond.


By applying for this role you give permission for Spider to submit your personal information contained within your CV or any other relevant information provided in order for the prospective employer to review your application for the specific role applied for. Spider Web Recruitment will not submit or use your personal information for any other purposes other than for searching for alternative employment.
£500.00 - £800.00 per week
Free room & board while working, guaranteed earnings, industry leading training.