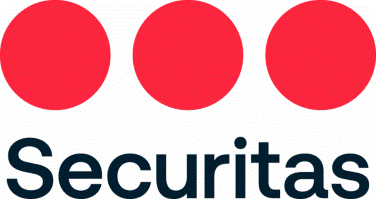 Licenced Security Officer - Smart Recruit Online
Cambridge, ANGL CB19AS

We have an exciting opportunity for an enthusiastic Licensed Security Officer to join our dynamic team on a Permanent basis. This role is perfect for anyone who is looking to stay within the Security industry or looking to start a new career in Corporate Security.

The Role of Security Officer is to provide a security service at the working location which is in line with the Assignment Instructions set by our client / customer in order to protect their employees, property and other assets.

We strive to deliver the highest levels of customer service which consistently demonstrate Securitas' core values of Integrity, Vigilance and Helpfulness on a daily basis.

Please note that the prospective Security Officer must have acquired the full SIA licence before being able to start work on operational shifts.

Security Officer | Security Guard | Security | SIA | Protective Services |

This role is ideally suited to a career minded, ambitious individual who is looking for that unique opportunity to prove what they can do and then be rewarded for it.

We will test your skills and capability to their limits, but this will enable you to grow as you keep learning and evolving with the job.
We recognise that in order to be able to deliver our values and to be a positive and resilient person we need to be able to provide you with the right tools.
All of our leaders are committed to developing and coaching you and celebrating your success. You will receive appropriate support, development and training in order to nurture an environment where innovation and creativity can grow.
This job will give you some fantastic opportunities to work across different sectors, with a variety of people at all levels of seniority.
Even the most experienced people in this position will have the opportunity to expand and improve their skill sets in many areas

Although demanding, a Security Officer role with Securitas will allow you to demonstrate your exemplary customer service skills as you engage with customers, clients and visitor. throughout each shift, whilst remaining alert to security issues and keeping everyone safe.

Every Customer deserves the best service possible. Although you may have previously occupied a 'traditional' Security role, or be new to the industry we are looking for exceptional individuals who have the drive and enthusiasm to take their service to the next level working on an International scale

The main duties and responsibilities as a Security Officer are to deter, deny and detect unauthorised access to site or areas within it and monitor fire alarms, intruder alarms and CCTV as appropriate; responding where required. To achieve this you will be working with Security Systems and be confident with the use of computers and security software.

You will provide an exception level of customer service for attendees in line with the client's instruction

You will be conducting external and internal security patrols as detailed in the Assignment Instructions and oversee traffic controls and apply parking restrictions as required.

You will be carrying out routine tests of security equipment where appropriate and managing keys and perform locking and unlocking duties as detailed in the Assignment Instructions.

You will be esuring all health and safety procedures are followed at all times and record and report all faults, health and safety hazards and
unsafe working practices to supervisor/manager whilst reporting / recording all accidents in accordance with the Assignment
Instructions.

There is an element of loss and waste prevention where you will be reporting any instances of property being lost, stolen, damaged and/or vandalised.

During all duties you will display the highest standard of personal presentation and smartness of uniform to maintain the image of Securitas and the customer.

Essential Skills

Our team need to be immaculately turned out, polite and proactive when engaging with customers to ensure a complete customer experience is provided, as we aim to maintain our outstanding reputation for excellence.

Excellent communication and customer Service.

Professional and presentable at all times.

Articulate.

Able to conduct extensive patrols of buildings using stair ways and also access remote areas of the site.

An active interest in, and commitment to the client.

Positivity and a " Can do " approach to tasks.

Carry out any reasonable management request in line with the requirements of the contract or the client.

Work in line with policies and procedures, with recognition to mutually agreed assignment instructions and role profiles / Job descriptions.

Work to key performance indicators (KPI) and accept performance against these indicators.

Desirable Skills

FAAW - First Aid at Work Certificate

Security experience

Excellent customer service skills

Working knowledge of computers

A full driving licence and access to your own vehicle is desirable but not essential

'Meet and Greet' previous front desk / concierge experience.

Confident with the use of IT and security systems

About Company

With our roots dating back to 1934, Securitas is one of the largest Security Service organisations in the world specialising in protecting Corporate Organisations, SME's and the public. We boast a workforce of 370,000 employees worldwide with 10,000 employees in the UK alone.

Securitas are redefining the way that Security Officers are perceived within the security sector and unlike other security companies, we are driving solutions that combine people technology and knowledge rather than just static guarding.

11.20 - 11.20 per hour
see job spec