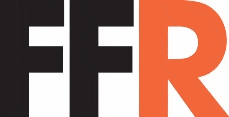 Leisure Assistant - FLAT FEE RECRUITER LIMITED
Milton Keynes, HC MK5 6HF
Our client pride themselves in the quality and diversity of their programmes, which includes Sports, Health & Fitness, Children's Activities, Sport Bar, Entertainment, Dance, Martial Arts, and Community activities for all ages.
They are looking to recruit a motivated and proactive Leisure Assistant / Membership Sales Advisor to join their team to assist in all aspects of the centre's operational front line and administration tasks.
About the Leisure Assistant / Membership Sales Role:
This is a varied role, where you will strive on using all your skills, knowledge and experience. No two days are the same, one day you will be conducting prospect membership tours, selling their beautiful venue, and administering the joining process, to ensuring all equipment is set out and put away properly before each booking and that the facilities remain, clean and tidy at all times.
Duties will include, but not limited to:
Generating awareness and interest of the company offering and ultimately driving new business opportunities.
Building relationships with existing and potential members
Assisting members with inductions and programmes in the gym, to take classes in studio and to promote well-being in the Club.
Promoting a safe, secure and friendly environment
To cover Reception and Bar as and when required
First Aider, providing First Aid as necessary and appropriate
Ensuring a high standard of customer service is always maintained and all enquiries are responded to effectively and promptly
Undertaking any other duties which may reasonably be regarded as within the nature of the duties and responsibilities as defined
About You:
The ideal candidate is confident, welcoming and outgoing with great communication skills and a focus on sales. Some experience in the Leisure industry and working in a previous sales role is desirable.
You will hold or working towards a Level 2 Fitness Instructor qualification
Ability to work effectively to targets and within a fast-paced environment
Influential communicator, with strong closing skills
Very service / customer-focused
Strong research skills and aptitude for understanding market
Personality and professional demeanor, able to build rapport with ease
Experience of using a CRM system and proficient in MS Office packages
Proactive approach
How to apply for the Leisure Assistant / Membership Sales role:
If you have the skills and experience required for this Leisure Assistant / Membership Sales job, just click "apply" today and watch out for an email giving you more information on how to tailor your application and provide a cover letter or any other supporting documents you may have.
You must be eligible to work in the UK
Other skills and experience may include: Leisure Attendant, Sales, Customer Service, Leisure Sales Host, Sales Membership Consultant, Leisure Facilities, Membership Sales, New Business
£17,000.00 - £19,000.00 per year
£17,000 + Commission