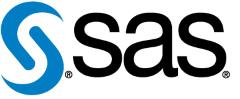 Automation Test Engineer - SAS SOFTWARE LIMITED
Glasgow, Scotland G2 8NH
Senior Software Developer in Test / Automation Test Engineer - Glasgow
SAS R&D Scotland, with its experience in developing applications and solutions for the Law Enforcement sector, has built a reputation within SAS for excellence in the development and delivery of high-quality applications across an expanding set of technologies. We aim to push our developers' careers in the direction they have always envisaged.
 Welcome to the forefront of making a difference!
We are looking for a Software Developer in Test to work on a key development project, building next generation investigation and case management software.  You will be focused on software quality, great user experience, and continuous improvement of development practices. This is an opportunity for you to have a major influence in setting the right standards across the project.
As the successful candidate, you will be a Test Engineer / Automation Tester with strong test automation and test-driven development skills to help drive the organisation forward as it pushes towards continuous delivery in the cloud.  You will be experienced in Java and SQL, as well as knowledge of NoSQL technologies, and will be highly experienced in Test Driven Development (TDD).  You will be dedicated to quality and continuous improvement and will have proficient working knowledge of build systems such as Gradle or Maven.   The role involves working with stakeholders across the business and so excellent communication and negotiation skills are also a must.
In return we can offer you an attractive base salary, bonus, and benefits package; a great city-centre work location, and an approachable working environment. We are a friendly team, and we'll be offering you plenty of opportunities to develop your career. Interested? Then please get in touch to find out more! 

Excellent salary plus award winning benefits and bonus!