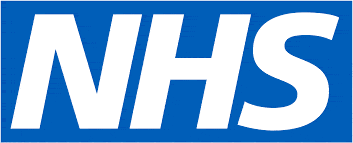 Learning & Development Manager - Apprenticeship Centre Lead - National Health Service
Exeter, SW EX25DW
Job Reference: 185-A-20-88803
Employer:

Department:

Corporate

Location:

Exeter

Salary:

£38,890 - £44,503 per annum pro rata
---
We offer a fantastic benefits package with competitive pay rates with annual increases, annual leave of 27 days increasing to 33 days after 10 years, access to the NHS Pension Scheme to which you and the Trust contribute. Our Medical workforce has separate arrangements. Alongside this there are extensive training development opportunities with paid mandatory training, support for flexible working and access to an On-site Ofsted graded 'Outstanding' Nursery. We promote a healthy work life balance, provide an Occupational Health Service to support you at work and have a number of NHS discounts available either directly through ourselves or online through NHS Discounts. As part of our recruitment process we can tell you more about our benefits package and you will see that we offer everything you would expect and more!

The Royal Devon and Exeter NHS Foundation Trust (RD&E) provides Acute and Community services across Exeter and East Devon serving a population of more than 450,000 people. In our latest CQC full inspection of our services, the RD&E received an overall rating of "good". We were rated as "outstanding" for our Emergency and Critical Care services, and for Caring Trustwide.

The Royal Devon & Exeter NHS Foundation Trust has been ranked as the joint best performing non-specialist Trust in the country for overall patient experience of care in the 2016 Care Quality Commission (CQC) Adult Inpatient Survey.

The main hospital site is in the historical Cathedral city of Exeter that has abundant family amenities and beautiful surrounding countryside. It is situated in the middle of the South West Region with easy access to the countryside and coast of Devon and Cornwall. It is well served by rail, road and air links. Good educational facilities such as the University of Exeter and good Ofsted rated schools are available locally. Our Community sites are equally well positioned and are a good place to work.

Enjoy a good quality of life in the South West and be part of our caring workforce.
---
Our vision is to become a centre of excellence and support fellow organisations in the development of people across health and social care.
The RD&E is already one of the leading South West organisations for apprenticeships. In February 2019, at the Exeter College Employer and Apprentice Awards, we won the Outstanding Contribution to Apprenticeships category. In June 2019, at the Exeter Business Awards we were runner-up in the Apprenticeship Employer of the Year category, with specific reference made to the work we have done in utilising the levy to provide development opportunities for new starters, upskilling of existing staff and recruitment of hard to fill roles.
We are now embarking on our journey to be a 'full provider' to support recruitment, career ladders and retention of our people.
Our Talent & Learning Team now need an "apprenticeship guru" who can take the responsibility of managing and navigating this very important journey for us. The successful candidate must have up to date knowledge of setting up and running a successful apprenticeship provider organisation. You will be a person who is able to build strong relationships across teams, build trust quickly, influence key stakeholders and look at how we can do things differently to support recruiting new talent, growing our own and building visible career ladders.
Your main focus will be to take responsibility for the management, development, commissioning and implementation of apprenticeship and associated qualifications ensuring we meet the needs of the Trust and awarding organisational requirements.
You will also hold responsibility for the creation of talent pipelines & career ladders through our work experience programmes, internships, graduate programmes and supporting the wider Talent, Learning & Development agenda when needed which includes induction, leadership and management development, appraisal development, coaching and statutory and mandatory training.
Our vision is to provide safe, high quality seamless services delivered with courtesy and respect. To achieve our vision we expect all our staff to uphold our Trust values. Our Trust values are:
Honesty, Openness & Integrity
Fairness
Inclusion & Collaboration
Respect & Dignity
***Preference will be given to staff with 'Priority' and 'At Risk' status including NHS At Risk staff throughout Devon.***
DUE TO THE ANTICIPATED HIGH NUMBER OF APPLICATIONS FOR THIS POST WE RESERVE THE RIGHT TO CLOSE THE VACANCY BEFORE THE CLOSING DATE.
---
Privacy Notice
During the course of this recruitment process, the Trust will be collecting your data and processing it in accordance with relevant Data Protection Legislation. Please see our website for more information with regards to the Trust's Privacy Notice (RD&E website - Information Governance page). This Privacy Notice is designed to provide you with further information on how we will be using your data for this purpose and to comply with the relevant legislation.

The Royal Devon & Exeter NHS Foundation Trust will contact previous employers to confirm employment history to cover a period of at least 3 years. The Trust is only able accept written references; these will be requested via email. One of your referees must be your current line manager and all references must cover the previous three years work or study history.

Tier 2 Certificate of Sponsorship (formerly a Work Permit):
Applications from job seekers who require Tier 2 sponsorship to work in the UK are welcome and will be considered alongside all other applications. However, non-EEA candidates may not be appointed to a post if a suitably qualified, experienced and skilled EU/EEA candidate is available to take up the post as the employing body is unlikely, in these circumstances, to satisfy the Resident Labour Market Test. The UK Border Agency requires employers to complete this test to show that no suitably qualified EEA or EU worker can fill the post. For further information please visit UK Border Agency website.
As users of the disability confident scheme, we operate a Guaranteed Interview Scheme for job applicants with disabilities. If you let us know, when you apply, that you would like to use this scheme, we will guarantee you an interview, if you meet the essential criteria listed in the person specification section of the job description.
We will also make any reasonable adjustments you require to our selection process. Please let us know what you need."
38,890.00 - 44,503.00 per year