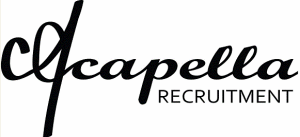 Leadership Mentor - Acapella Recruitment
London, London SE15UJ
Leadership Mentor
Shorncliffe Road, London, SE1
CONTRACT TERM:     6-month contract
SALARY: £7180,00 (pro rota)                                                                             
HOURS: Part time | 26.5 Hours p\wk                                                      
CLOSING DATE: Friday 24th July 2020                                                                                                           
INTERVIEW DATE: Wednesday 29th July 2020                                                                
START DATE: Tuesday 2nd August 2020
Location: Southside Young Leaders Academy is based at Ark Academy Walworth (note that SYLA is an independent charity and while working in partnership with Ark Academies, is not a formal affiliate).
Travel within the vicinity to attend meetings will be required.
Normal hours of work: Approximately 26.5 hours per week, specific days and hours are flexible, but 'core hours' when you would be expected to be available are 11am – 6pm. You may need to start and finish earlier at various points to support the effective running of the programme, you need to be present on a Saturday.
Leave: 10 days plus public holidays. (10 days for 26.5 hours per week)
OVERALL RESPONSIBILITIES
To build and develop positive and effective relationships with mentees and to guide and support their mental health, well-being and academic and social development during the pandemic and afterwards.
Key Duties
•Providing pastoral support to the boys through the COVID-19 pandemic.
•Providing a mentoring service as part of SYLA`s programme, covering areas such as raising aspirations, leadership, personal development and to support young people to remain in education.
•Providing academic support to assist school attainment
•Empowering them to resolve current issues and to develop coping strategies for the future.
•Providing a model for a healthy, trusting relationship through clear communication and setting appropriate boundaries.
•Acknowledging their strengths, talents and gifts and encouraging them to find best and most appropriate ways to use them.
•Be an active listener and offer support and encouragement when appropriate.
•Engaging in activities outside of the home to help expose mentees to new opportunities and experiences.
•Providing academic support to those in need.
•Providing complementary learning alongside SYLA staff in order to improve employability and fulfil their potential.
•Providing guidance, motivation, emotional support and role modelling.

Responsibilities:
•Helping mentees to establish personal goals and create action plans to motivate and inspire them.
•Monthly supervision/support groups with the Parent Liaison officer.
•Maintain confidentiality of mentees.
•Establish clear lines of communication with the family, delivery staff, partners and other external organisation.
•Any other duties as deemed necessary by Senior staff team.
•Establish appropriate record keeping database

Personal Specification (Essential criteria):
Experience:
•Experience of multi-agency work
•Knowledge of, or experience in, the mentoring sector and issues relevant to this sector.                                
•Experience of working directly with young people and families.
•Education / Training / Qualifications
•Level 3 qualification or higher (Advise & Guidance, Youth Work, Social work, or Teaching)
•GCSE English level 2 or above
•GCSE Maths level 2 or above
•Willingness to undertake relevant training
•Skills-Disposition
•Excellent Interpersonal skills
•Good team working skills
•Excellent time management skills
•Good communication skills
•Skills in recording information and data
•ICT and data interpretation skills
•Good listening skills and a sympathetic approach
•The ability to build good working relationships with pupils, parents, teachers and other professionals
•Accurate record-keeping skills and the ability to write detailed reports
•Ability to meet deadlines under pressure
•Self - confident and be able to work alone
•Able to work in a team and accept management
•An understanding of the law relating to education and childcare

Working arrangements
UK driving license and use of a car, as your work may involve visiting schools and pupils' homes.
If this sounds like the opportunity for you, please apply ASAP.
By clicking 'apply' and you will be taken to the Recruiterwise job portal, where you can submit your application to the recruiting client and manage your account and profile visibility for other opportunities.
7,180.00 - 7,180.00 per year