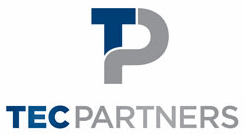 Lead User Experience Designer - TEC Partners
City of London, London

Lead User Experience Designer

Central London

£60,000-80,000

I am currently working with a London-based UX and digital innovation agency who have a brilliant opportunity for a Lead UX Designer to join their in-house team. Their clients include charities, government entities and exciting start-ups, and they have been helping them succeed for a decade using technology for good. This is a role where your work will have a massive positive impact on society.

You must be all about collaboration, design thinking and UX best practices to help with your work across web apps, websites and mobile apps.

Responsibilities:

Drive new business and create design concepts.
Lead UX projects, Service Design projects and team workshops.
Educate clients on the value of UX and its principles.
Mentor other members of the design team.
Create user journey maps, service blueprints and contribute to creating sketches and wireframes.

Requirements:

Highly experience as a Senior/Lead UX Designer.
Passion for high quality UX and best practices.
Analytical skills and problem-solving skills.
Empathy and understanding of users while considering business needs.
Good working under time pressure deadlines.
Management and mentoring skills.

Benefits:

Central London location.
Flexible working.
Medical insurance.
Gym membership.
Conference and learning budget.
Roof terrace and free bar.
Competitive salary depending on relevant experience.



UX, User Experience, Service Design, Agency, Product Designer, Digital Designer, Website, Web App, Mobile App, User Research, Innovation, London, Startup, Lead, Manage, Mentor,



At Tec Partners we are committed to being an inclusive organisation that provides equality of opportunity to all in terms of employment, recruitment and the service we provide to our customers. We welcome applications from all suitably qualified persons regardless of their race, sex, disability, religion/belief, sexual orientation or age.

£60,000.00 - £80,000.00 per year
Flexible working, learning budget, gym