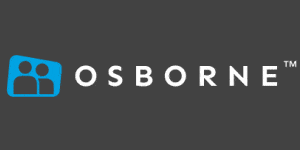 Lead Technical Writer - Osborne
Cardiff, WA
We are currently recruiting for a Lead Technical Writer for a client specialising Software Development based in Co. Louth on a permanent basis. This is an excellent opportunity to work within a great environment with their software solutions being used in Ireland, UK, and Australia.
As the Lead Technical Writer, you will be responsible to drive the content strategy and be responsible for producing, editing and improving all content for the stakeholders, Staff, Customers and their Partner community.
Salary:
Competitive Salary DOE
Pension & Healthcare
Other great benefits
Requirements:
Bachelor's Degree in related field.
Minimum of 5 years' experience in content development strategy or related role, working in the IT industry.
Previous experience in setting knowledge center/virtual academy, content digitalization, short video sessions or training courses.
Excellent copywriting and editing skills
Demonstrated ability to see the big picture and make connections across topics' ideas and teams
Proven track record of successful content development for digital and video platforms
Excellent Project management skills with proven ability to manage multiple tasks in a high pressurised fast paced environment
Excellent organisational ability with a methodical, analytical mindset
Responsibilities:
Work closely with Sales teams to deliver content, presentations and documentation needed for them to be successful.
Development of all learning materials in the form of playbooks, case studies, presentations, video learning, product training materials, white papers, blogs and job aids.
Create a resource library that is well organised, easily accessible to all and has an ease of experience to the user.
Plan, produce and distribute technical content aligned to the Product roadmap.
Collaborates with various internal and external subject matter experts and thought leaders from across the organization and industry, stays informed of and influences new content development initiatives.
Cataloguing of new resources and keeping existing content up to date and retiring older content when appropriate.
Partner with Marketing and other key internal teams to ensure content is created in line with our strategy and with connectivity in mind.
For more information please apply to shaqira.hanim@osborne.ie or through the link provided for the attention of Shaqira or call Osborne on 041 98 65058, and Shaqira will be in touch with you if suitable.
For more information on all of our current jobs visit www.osborne.ie  
INDTE