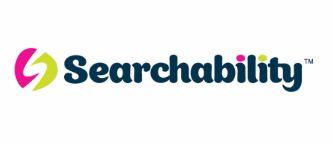 Lead Systems Administrator - SEARCHABILITY
Shipley, Yorkshire BD94EJ
LEAD SYSTEM ADMINISTRATOR - LINUX / MYSQL / PHP / HTML / CSS
EXCITING NEW ROLE WITH AN AWARD-WINNING RETAILER BASED IN BRADFORD!!
Extensive Linux experience required
MySQL / PHP / HTML / CSS
Based in Bradford, commutable from Leeds
Competitive salary up to £50,000 plus benefits
To apply please call 07889 558 611 or email

harriet.mackenzie@searchability.co.uk

Based on the outskirts of Bradford, we are a market leading retailer specialising in providing quality service to our customers across the UK! We are seeing to appoint a talented and enthusiastic Lead System Administrator to be responsible for supporting our systems, hardware and software with experience in all things Linux!

WHO ARE WE?

With over three decades of experience as market pioneers, we are an award-winning retail company driven to deliver exceptional service to our customers across the country! Based in Bradford, and easily commutable from Leeds by car and public transport from the city centre, we are looking to expand our dynamic team further. We are looking for a highly motivated and responsible Lead System Administrator with experience in Linux, MySQL and a web-based language.

WHAT WILL YOU BE DOING?

As an expert in Linux, you will be responsible for leading the installation and support of our systems and infrastructure. Working closely with our talented project teams and development staff, you will always also assist with defining our technical strategy and testing solutions throughout the project life cycle to ensure our operations run smoothly.

WE NEED YOU TO HAVE…..

Extensive skills with Linux (CentOS, RedHat and Ubuntu)
MySQL experience or other databases
An interest in the e-commerce industry

TO BE CONSIDERED…..

Please either apply by clicking online or emailing me directly to harriet.mackenzie

chris.hopley@searchability.co.uk

. For further information please call me on 07889 558 611 I can make myself available outside of normal working hours to suit from 7am until 10pm. If unavailable please leave a message and either myself or one of my colleagues will respond. By applying for this role you give express consent for us to process & submit (subject to required skills) your application to our client in conjunction with this vacancy only. Also feel free to follow me on Twitter @SearchableHaz or connect with me on LinkedIn, just search Harriet Mackenzie in Google! I look forward to hearing from you.

KEY SKILLS:

LINUX / MYSQL / PHP / HTML / CSS

£30,000.00 - £50,000.00 per year