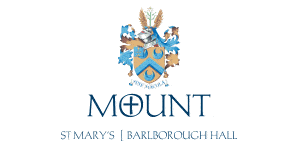 Lead School Nurse - Smart Recruit Online
Dronfield, MID S182HB

We have an exciting opportunity for a registered Nurse to join us in our pursuit of excellence!

The Nurse is an integral part of the school community. We are looking for a creative, caring and professional individual to join us with a passion for promoting good health and wellbeing for children and to be an integral part of our safeguarding team.

As a School Nurse you will be the focal point of all thing's health related. You will provide first aid, advice and support the pupils of Mount St Mary's. In addition, you will be the expert in pupil health and wellbeing, ensuring their diverse needs are taken into consideration. This will include managing over the counter and prescription medication and supporting pupils in attending medical or hospital appointments. You will provide confidential health advise to pupils and signpost them to external support services. It is vital you keep accurate records of care given to pupils. You will liaise with pupils' parents on a regular basis where required.

You will provide training and advice to the School Boarding Parents so they can assist with the care of children who live on site during term. The Nurse also assists the HR department with staff health and wellbeing initiatives as well as arranging first aider training. As the expert on children's health care, you will liaise with Teacher of PHSE and assist in the programme of activities.

You will be the deputy designated safeguarding lead, where you will be required to support in taking lead responsibility for safeguarding and child protection (including online safety). You will keep abreast of legislation and support staff with any cases required.

Nurse | School | Matron | Safeguarding | Education | Children Social Care | Adolescent Healthcare | NMC | Communication | Mental Health

Benefits

Term Time Contract. Whilst at work your meals are provided by the school refectory.

Additional Information

Working Pattern: 34.5 hours per week

Monday, Tuesday, Thursday - 8:15am to 5:45pm
Saturday - 9am to 5pm

Term time plus 40 hours Salary: £31,000 - £33,000 per annum, pro rata. (£25,463 - £26,922 actual per annum)

Essential Skills

The ideal candidate will have a positive and flexible approach and have experience of child and adolescent healthcare.
Registered with the NMC, you will also adhere to the code of conduct and ensure your skills and knowledge are maintained as a healthcare professional.
Your communication skills will be second to none and you will have experience communicating important information, keeping in mind cultural and social differences when doing so.
You will have a solid understanding of the importance of good mental health.
A creative and forward-thinking approach is vital for the School Nurse.

Desirable Skills

Experience working with children in a school setting is desirable, along with knowledge of the children's social care system and procedures.

The School values diversity and strives to promote equality at all levels, including its employees, students. Applications are welcome from all sections of the Community. Mount St Mary's College is committed to safeguarding and promoting the welfare of children and young people, and expect all staff and volunteers to share this commitment. Offers of employment will be subject to an enhanced disclosure and barring service (DBS) check.

About Company

Mount St. Mary's College is a special community with a proud history and a bright future, where staff and pupils work hard to achieve success and rewards. Nestled in beautiful and spacious grounds in the North East Derbyshire village of Spinkhill, Mount St Mary's College is an independent Jesuit day and boarding school for boys and girls aged 11-18. The staff are a community who are genuine in their commitment to the needs of the students and the College as a whole.

For further details and to download an application form please visit our website.

Please note if you do not hear within 4 weeks of the closing date, you can assume you have been unsuccessful. All correspondence will be sent via email.

31,000.00 - 33,000.00 per year
pro_rata