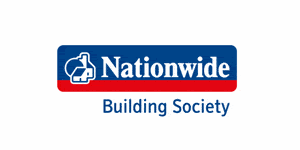 Lead Reporting Specialist - Nationwide
Swindon, SW

Job description


• Lead Reporting Specialist for IT Operations in our head offices in Swindon




Successfully running IT Operations whilst delivering our £1.2b investment in technology transformation is critical to Nationwide's reputation and resilience, and our strategy balances the need to build for the future with strengthening our core platforms and operational resilience. It will leverage key trends such as Cloud and squad delivery, enable digital journeys and platforms for business model innovation, as well as the generation of insight from our data using analytics and AI.




We need a high-performing Lead Reporting Specialist for IT Operations and Service Delivery (ITOSD), working as part of a new central reporting function to lead on the development of reporting and analytics solutions for IT Operational Risk, People, Finance, Performance and Change.




The team play a key role in enabling our colleagues to access value and make improved decisions using information, data and insight. Reporting solutions are delivered using the latest versions of industry leading, BI and data visualisation tools or advanced analytics.




• We've thought about the flexible elements of this role before advertising so we're happy to discuss flexible working with you.


Who we're looking for


• In depth experience of developing complex solutions, including development of load scripts and data models, using our strategic BI and visualisation tools (Qlik or Thoughtspot)
• Experience in designing effective BI dashboards and storytelling using data
• Experience in reading and writing complex queries in relational database tools such as SQL and MS Access
• Experience of reading and writing VBA in MS Excel and MS Access
• Experience in the end to end delivery of BI and reporting focused change preferably using agile
• Be Change driven – strong stakeholder management skills and experience as an SME supporting those around you through change
• Experience of developing metrics / KPI's to support business performance
• Drive for efficiency, self-service and a data driven culture
• Awareness of business priorities and objectives to manage a workload effectively

It would be nice if you also had:
• A relevant IT qualification eg. ITIL, ISO27001, CoBIT
• Relevant QlikSense/ThoughtSpot certification is preferable


What you'll be doing


You'll lead the end to end delivery of a reporting solution, so you'll be capturing and validating requirements, planning delivery, developing the end to end solution (sometimes in conjunction with our centralised Data & Analytics team), user acceptance testing, training end users and delivering ongoing support and maintenance. As technical lead you will ensure both Data & Analytics standards and industry best practices are used. Once solutions go live it'll be your responsibility to lead on decommissioning existing data sources and/or reporting processes. We're looking for someone who can not only lead on delivering solutions to requirement specifications, but influence requirements to ensure maximum benefits are delivered. You will use your judgement to ensure the solution complexity is proportional to the business benefit; you'll be passionate about delivering reporting excellence and using analytics to provide new and improved insight to manage our IT risks and operations effectively. You will also be passionate about increasing data literacy in the business, driving data competence, using data as an asset and ensuring we have a single version of the truth in terms of data. You'll also use your expertise to develop our standards and processes and increase user adoption. %MCEPASTEBIN%



Apply now

The extras you'll get


Our people's success isn't based on how long they spend at their desk. While you'll have contracted hours, we offer a flexible environment. That might be working from home, logging on from other offices across the UK, or working part time or compressed hours. We want to know how you like to work. And if we forget to ask, please tell us. We promise it won't affect your chances at all.

There are all sorts of benefits, including:
• a personal pension (most people put in 7% of their salary which we'll top up by a further 16%)
• up to two days of paid volunteering a year
• family-friendly benefits to make life easier for parents and carers
• 24' days holiday with the ability to 'buy' up to 10 days more holiday
• Access to an annual performance related bonus scheme
• Personal development. Support and training to help you to excel and develop your career.