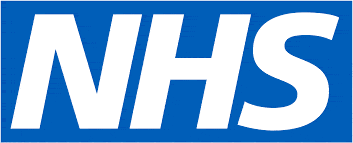 Lead Nurse for NHS Continuing Health Care & Placements - National Health Service
East Kent, Southern CT91XZ
Job Reference: 095-SWA203
Employer:

Department:

Continuing Health Care

Location:

East Kent

Salary:

£44,606.00 to £50,819.00
---
Thank you for accessing details about this post. Please note, only those applicants who demonstrate clearly how they meet our person specification will be shortlisted for interview.
Due to the high volume of applications for some posts, we reserve the right to close posts early if we receive a sufficient volume of applications. If you wish to apply for this role, it is recommended that you do so promptly. You are advised to regularly check your emails (including any junk mail/spam folders) for correspondence related to this post, including assessment or interview invitations and any other type of correspondence relating to your application. If you have not been contacted within four weeks of the closing date please assume you have not been shortlisted for the next stage of the recruitment process on this occasion.
All shortlisted candidates will be required to attend face to face interviews – telephone interviews will not be considered.
Travel expenses to attend interview will need to be met by applicants.
NHS Swale CCG is committed to safeguarding and promoting the welfare of children, young people and vulnerable adults and expects all staff and volunteers to share this commitment. As part of our safe recruitment practice, pre-employment checks will be undertaken before any appointment is confirmed. As part of the selection process you may be required to undergo a Disclosure Barring Service (DBS) check.
---
Previous Appicants Need Not Apply


Lead Nurse – Continuing Healthcare
The newly established Kent and Medway CCG is leading the way to a new future transforming health care services to meet the changing needs of local people.
The NHS Continuing Healthcare and Placements agenda operates in a challenging context where working in partnership with patients, families and partner organisations is key to success. Following retirement of a previous post holder, The CCGs Continuing Healthcare and Placements Team is seeking a full time senior clinical nurse who can demonstrate in depth knowledge and application of the National CHC Framework in the practice setting.
You will have determination and drive to ensure the best quality of service and care for our patients along with ability to think innovatively and support the further development of our CHC and placements services across Kent and Medway.
For further information please contact:
Angie Glew. Head of Placements. Angie.glew@nhs.net
---
We work with staff to agree objectives through regular supervision, annual appraisal, and access to training opportunities. We also endeavour to help staff achieve a healthy balance between work and home life by offering flexible working.
Similarly, we are committed to equal opportunities and diversity. In order to reflect the diversity of our population, we positively encourage applications from all areas of the community regardless of gender, race, faith, disability, age or sexual orientation. If you would like this information in an alternative format or in a different language please contact the HR department on 03000 424902.
All new starters with the CCG will be subject to a probationary period which is dependent on the length of contract. The probationary period works alongside the induction process to help create a positive and supportive working environment allowing new starters to learn the key elements of the role within a reasonable & realistic timescale.
Please note: Employees may be expected to work across a wider geographical footprint in the future to meet the needs of the organisation as appropriate'
For further information on the CCG, please visit our website.
44,606.00 - 50,819.00 per year