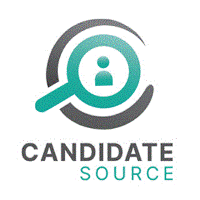 Lead Java Software Developer - Candidate Source Ltd
Edinburgh, Scotland
An Edinburgh based FinTech company are seeking a Lead Java Software Developer to join their team offering a salary of £50,000 - £55,000 depending on experience plus 12% performance-based bonus, 11% pension contribution, Life Insurance and Healthcare cover, Flexible Benefits (3.5% of salary), 26 days holiday + 9 statutory.

As a Lead Java Software Developer you will:


Work on continuous improvements and manage existing service offerings.
Work on new products which are currently in testing phase.
Aim to connect and support clients across the financial sector using the latest technologies.
Ensure your team of 3 or 4 colleagues are in line with projects / design objectives.
Influence key decisions and contribute to future products and services offered.
Provide guidance and mentorship to team members in line with industry best practice standards.

We are looking for a Lead Java Software Developer with the following key skills / technical experience:


Previous development experience within the financial sector.
Java Development in Eclipse (or other IDEs, Visual Studio etc).
Web Technologies are also key to the role, HTML, CSS, JSON along with JS framework experience - ReactJS, AngularJS or Vue.
Building and consuming web services – Soap and/or REST.
Experience with cloud-based architectures (AWS) Containerisation, serverless and managed services are desirable .
Relational and non-relational database experience (preferred).
XML Technologies such as XML Schema, XSLT, XPath.

If you think this is the Lead Java Software Developer role for you, submit your CV and a time that suits for a chat through your experience and the company in more detail.   



Candidate Source Ltd is an advertising agency. Once you have submitted your application it will be passed to the third party Recruiter who is responsible for processing your application. This will include holding and sharing your personal data, our legal basis for this is legitimate interest subject to your declared interest in a job. Our privacy policy can be found on our website and we can be contacted to confirm who your application has been forwarded to.
50,000.00 - 55,000.00 per year
Benefits: