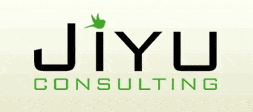 Lead iOS Developer - JIYU CONSULTING LTD
London, London
Lead iOS Developer - Banking/payments applications
This is an outstanding opportunity to join a prestigious financial services institution in central London. Primary remit of the Lead iOS Developer is to build exceptional mobile apps for the customers. Role requires a technically hands on person who is also experienced in managing developers, delegating work and formulating strategies.
Scope of the role:
Keep up to date with latest mobile apps technologies and make recommendations to business stakeholders when appropriate.
Help to reduce time to deliver new features and improvements to software quality.
Ensure that the team are motivated and that any training and development needs are addressed in a timely manner.
Offer creative technical solutions.
Drive forward Agile methods and become an advocate of best practice.
Requisite skills and experience:
iOS Development in both Objective-C & Swift.
Banking and payments applications experience would be highly beneficial.
iTunes Connect, App Provisioning and Apple Developer Portal.
Test frameworks: Appium, Calabash, XCTest, OCMock, Quick, Nimble.
Scripting languages: Shell scripts, Python, Ruby.
Git source control.
Understanding of Agile philosophy, workstyle and techniques.
Full SDLC: Design, coding, test, build, QA, deployment, operational maintenance.
Backbase.
HTML5, CSS, Javascript.
Android development.
Hybrid technologies such as React Native, PhoneGap, Xamarin
For more information on this fantastic opportunity please contact us:
tom@jiyuconsulting.co.uk
01793 374072
80,000.00 - 85,000.00 per year