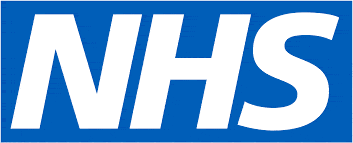 Lead for Sequence Service Delivery (TB) - National Health Service
Colindale, London NW95EQ
Job Reference: 919-BA-32939825-EXT
Employer:

Department:

Bioinformatics

Location:

Colindale, London

Salary:

£51,675 - £61,976
---
Public Health England (PHE) is an executive agency of the Department of Health and Social Care providing; strategic leadership, research, advice and support for Government, local authorities and the NHS in protecting and improving the nation's health
IMPORTANT - PLEASE READ
This is a Non Reserved post under the Civil Service Nationality Rules and is therefore open to UK, Commonwealth and European Economic Area (EEA) Nationals and certain non EEA members. For more information please refer to the supporting documents detailing the Civil Service Nationality Rules.
For posts on PHE Civil Service terms and conditions, on appointment the salary is normally the minimum point (see salary range above). This will be dependent on the successful candidate's current salary and terms and/or equivalent experience. The Civil Service pay structure and progression is different from NHS Agenda for Change, most local authority pay grades and other systems that have annual pay increments. Please see attached an information sheet explaining starting salaries and benefits when joining PHE.
For

clinically ringfenced AfC or Medical/Dental posts

, you must obtain the correct professional registration to be appointed. The pay will follow the AfC or Medical & Dental terms & conditions. You may be asked to provide evidence on previous service whilst we are conducting pre-employment checks to determine starting salaries.
Any moves across the Civil Service may have implications on your ability to carry on claiming childcare vouchers.
Given the nature of the work of PHE, as a Category 1 department, you may be required in an emergency, if deemed a necessity, to redeploy to another role at short notice. You may also be required to work at any other location, within reasonable travelling distance of your permanent home address, in line with the provisions set out in your contract of employment.
---
Job Purpose / Summary
Public Health England (PHE) is an executive agency of the Department of Health providing; strategic leadership, research, advice and support for Government, local authorities and the NHS in protecting and improving the nation's health.
The Bioinformatics unit part of the Infectious Disease Informatics department of the PHE National Infection Service. It exists to provide bioinformatics capability and advice across the division to ensure that best practice approaches are taken when analyzing and collating data from molecular and public health related meta data sets. This is to ensure that PHE extracts the maximum benefit from rich datasets for its stakeholders and the UK public.
We are seeking to appoint an enthusiastic, motivated and experienced individual to lead on development and maintenance of the PHE instances of Whole Genome Sequencing (WGS) pipelines for Mycobacterium species. The appointee will also be involved with the development of a computational and software framework capable of running multiple Next Generation Sequencing (NGS) pipeline architectures in distributed or cloud based infrastructures. Software engineering is required to ensure accurate, robust, timely analysis and interpretation of NGS data deriving from a diverse range of human pathogens. This activity is critical to the functioning of NIS and our partner organisations.The appointee will also have the opportunity to develop algorithms and functional software that can improve the organisations ability to compare and interpret genomic data. This work will be achieved in a collaborative environment, through discussions with both laboratory scientists and bioinformaticians within NIS and our collaborating partners.
We are looking for Applicants should have a post graduate qualification in Bioinformatics, complemented by experience in whole genome analysis and software engineering. The post-holder will be a highly skilled programmer in an object oriented language. Experience in programming in python is desirable. The post-holder will have substantial experience in delivery of SQL and No-SQL based data storage systems. They will also have experience in delivering large, complex and collaborative software solutions within a project planning framework. The appointee will have experience in delivering software via a variety of computational architectures (distributed, cloud etc) and will be well versed in software practices around versioning and documentation.
Experience in genomics, particuarly analysis of Next Generation Sequencing (NGS) data is essential to the role. Knowledge of microbial genome analysis and phylogenetics will be advantageous. Applicants will not be required to have experience of working in fields involving infectious disease or public health. However, it is anticipated that the post holder will be able to show both and interest and a willness to learn the componets of this role that are unfamiliar to them.
The post holder will
The post-holder will work as part of the Bioinformatics group but will also work closely with IT specialists at PHE and interaction with scientists in Microbiology Services will also be required. The PHE Bioinformatics Unit also has collaborations with academic partners and the post holder will be expected to interact with these external groups. The post holder will be expected to work independently and will have significant autonomy within his/her specialist area of expertise.
Open to all external applicants (anyone) from outside the Civil Service (including by definition internal applicants).
---
The Civil Service (CS) embraces diversity and promotes equality of opportunity. We recruit by merit on the basis of fair and open competition, as outlined in the CS Commission's recruitment principles (attached as a supporting document). PHE is a disability confident employer and is committed to inclusion and diversity. We welcome applications from people with a disability or long term health condition.
The law requires that selection for appointment to the CS is on merit on the basis of fair and open competition as outlined in the CS Commission's Recruitment Principles.
If you feel your application has not been treated in accordance with the Recruitment Principles, and you wish to make a complaint, you should contact PHE recruitment team in the first instance. If you are not satisfied with the response you receive from PHE, you can contact the CS Commission.
If we receive applications from more suitable candidates than we have vacancies for at this time, we may hold suitable applicants on a reserve list for 12 months, and future vacancies could be offered to candidates on the reserve list without a new competition.
After applying via NHS Jobs, your submitted application may be imported into our preferred third party recruitment system. If imported, all subsequent information regarding your application will be generated from apps.trac.jobs. You will not be able to track the progress of your application or receive messages through the NHS Jobs website, and furthermore, that as an employer, we will not be able to respond to any e-mails sent to us via the NHS Jobs website. By applying for this post you are agreeing to Public Health England transferring the information to its preferred applicant management system. Please note, all communication regarding your application will be made via email, please ensure you check your junk/spam folders.
Interview expenses will not be reimbursed.
For more information please go to the PHE website.
51,675.00 - 61,976.00 per year