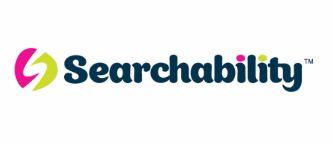 Lead Developer - SEARCHABILITY
Wakefield, Yorkshire WF13AZ
Lead Developer - C++ / Unity / Unreal / Prototyping / Team Management
Join an expanding organisation in Wakefield and take responsibility for delivering new releases!
Software focused company with a passion for our industry
Opportunity to lead the tech direction on a number of new releases
Based in Wakefield, we are due to launch a brand new studio next month!
C++ / Unity / Unreal / Prototyping / Team Management
Salary up to £55K depending on experience
Benefits: bonus scheme, shares scheme, pension, flexible hours, Christmas shut down, subsidised gym membership, relocation support if applicable
To apply please call 0113 887 8355 or email

hannah.warrenger@searchability.co.uk

We have established ourselves as a leader within our industry and are undergoing an office expansion next month, which will see us open a brand new studio! We require a Lead Developer to come onboard, ensure the smooth delivery of state-of-the-art software releases and aid our continuing success. The role will involve both hands-on development and leadership responsibilities, so you must be well versed in C++ and have excellent communication skills in order to succeed!



Sourced by: @ITJobs_N - your 24/7 twitter feed of latest IT vacancies across the North and Yorkshire

WHO ARE WE?

We're an award-winning organisation established over 25 years' ago, who've seen 3 successive record years and counting. We're undergoing a period of expansion, which will see us open up a brand new software development studio, and are onboarding a Lead Developer in line with this. We offer a challenging, fast-paced environment in which our developers have the opportunity to take ownership of their work and contribute new ideas, meaning this is a brilliant opportunity for a Lead Developer to enhance internal processes and take a stance on the technical direction of products! In order to achieve success in this role, you'll have a strong commercial background in C++ development, be a keen problem solver and have the ability to work individually or in a team.

WHAT WILL YOU BE DOING?

We've gone from strength to strength over the past few years and are now undergoing a period of expansion due to our success; we've opened a vacancy for a Lead Developer with a strong background in both C++ development and people management to contribute to an array of newly released products. You'll spend the majority of your time coding alongside the team, taking a lead on projects and acting as a point of reference to more junior developers, although you'll also play a part in system architecture, introducing new technologies and creating prototypes. You'll be responsible for ensuring projects are dealt with appropriately at each stage of the software development life cycle and that they are delivered on time. As a company, we also employ testers, designers and artists, meaning you'll be able to collaborate with other departments in order to share ideas and achieve success.



WE NEED YOU TO HAVE….

C++ / Unity / Unreal
The ability to prototype
Previous leadership / team management experience

TO BE CONSIDERED…

Please either apply by clicking online or emailing me directly to

hannah.warrenger@searchability.co.uk

For further information please call me on 0113 887 8355 / 07464 482 376. I can make myself available outside of normal working hours to suit from 7am to 10pm. If unavailable please leave a message and either myself or one of my colleagues will respond. By applying for this role you give express consent for us to process & submit (subject to required skills) your application to our client in conjunction with this vacancy only. Also feel free to follow me on Twitter @Hanability or connect with me on LinkedIn, just search Hannah Warrenger, Searchability in Google! I look forward to hearing from you.

KEY SKILLS

C++ / Unity / Unreal / Prototyping / Team Management

£45,000.00 - £55,000.00 per year