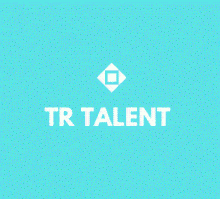 Lead Developer - TR Talent Limited
Oxford, HC
Are you looking for the right opportunity to lead a team?
Or have you had mentoring experience and want the opportunity to step up and lead development teams?
Our client is looking for a Lead Developer to join their expanding and highly successful team to help enhance their product offerings. You will be expected to work with key stake holders internally to help drive their industry leading software. As a lead developer in the business you will be expected to deliver high levels of development whilst leading a team of ambitious developers. This is a truly exciting opportunity to guide the future of an industry leading business. You will be given the opportunity to help guide the architecture on new core products and will be a key stakeholder on decisions made around technology changes. Whilst they are open on levels on development experience you must have experience with:
C# / .Net
NET / MVC / Webforms /
HTML / CSS / WCF Webservices
SQL Server
JavaScript + Frameworks
Along with a highly competitive base salary, our client is also offering a market leading benefits package (WFH weekly / Personal Improvement days etc).
Fore more information of a confidential chat please contact peter@trtalent.co.uk
£50,000.00 - £70,000.00 per year