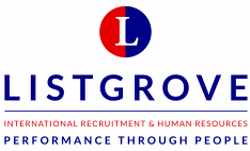 Laboratory Technician - Listgrove Ltd
Laboratory Technician
Based in Herefordshire
Job ref: KAH/45520
Contract: 12 months – Possibility of becoming permanent
Salary: Up to £22,000
The role:
Our client is looking to recruit a Laboratory Technician to provide practical laboratory based support to a range of Research & Development projects in the field of New Generation Insulation (NGI) and Vacuum Insulation Panels (VIPs) at their site in Herefordshire.
Primary duties of a NGI laboratory technician will include laboratory investigations, from planning and preparation of samples to carrying out experiments and reporting the findings to the line manager. Laboratory tasks are adjusted on a regular basis based on the project demands.
Duties will include:
Carrying out laboratory tasks as directed by line manager.
Operating various pieces of laboratory equipment.
Recording and analyzing measured data, acquired from laboratory investigations.
Reporting findings to the scientist; verbal and/or written reports.
Attending meetings, presentations of experiment procedures, observations during tests and the measured data.
Identifying potential hazards in the lab and assessing risks
To be considered for the role, you will have the following requirements:
Scientific qualification to A-level (or HNC) or training in chemicals
Experience in working in a laboratory is a plus
Detail orientated person, with a methodical approach to work
To apply please contact Kat Hilmi
kaoutar.hilmi@listgrove.com
0044 (0) 1789 207070
For EU roles, candidates must be eligible to work and live in the European Union.
Proof of eligibility will be required with your application.
Office Locations: Stratford-upon-Avon, Amsterdam, Barcelona, Cape Town, Dubai, Düsseldorf, Istanbul, Lyon, Göteborg, Milan, Mumbai, Shanghai, Singapore, Sydney and Washington.
PLASTICS - PETROCHEMICALS - PACKAGING - CHEMICALS - ENERGY – ENVIRONMENT
Listgrove Limited Registered in England No: 1197713
Exhibiting at: Kunststoffen, Fakuma, ScanPack, Chemplast Expo, Packaging Innovations, ArabPlast