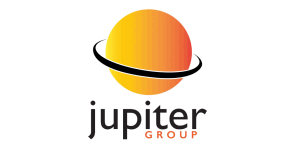 Key Account Marketing Manager - Smart Recruit Online
Telford, MID TF107DW

Are you a proactive and experienced marketing professional looking for a new challenge? If the answer is YES, Jupiter Group could have the ideal role for you.

Jupiter Group are one of fastest growing and exciting businesses within the fresh produce industry. The company have customers and suppliers across the world with ambitious plans for growth.

Privately owned, with continually strong financial performance, Jupiter Group are now looking to expand their team through the recruitment of a Key Account Marketing Manager.

Your New Role

Reporting into the Head of Marketing, the Key Account Marketing Manager will be responsible for the execution of our pre-determined fruit season marketing plans aligned to our tiered customer accounts globally. Your responsibilities will include:

Directly supporting the commercial team with targeted marketing across the full marketing mix to gain maximum capacity traction for each customer.
Working on both B2B and B2C accounts and projects with differing requirements dependent upon geographical locations throughout our global customer base.
Supporting the wider marketing team with departmental workflows and projects.
Working closely with the global commercial team to fulfil marketing service requirements related to direct sales support to include but not limited to; key account tier planning, e-campaigns, advertising, videography production with third party agencies, briefing within team for relevant blogs, articles and social media marketing.
Working closely with the global technical team to interpret and generate output conveying our message as a grower who is focussed on achieving excellence
Independently managing the company canvassing database via company systems and online automated email delivery provider
Working cross departmentally to organise and execute external taste panel sessions and experiences globally
Supporting on organisation and internal delivery of digital global industry events

Could this be the ideal role for?

As our ideal Key Account Marketing Manager, you will have a minimum of 18 months experience in a busy, diverse, and proactive marketing or sales-marketing department. You will also have the following skills and competencies:

Experience in building individual key account marketing plans
Keen eye for detail and the ability to story build
Experience in writing e-comms for external audiences is a necessity
Experience in briefing owners of comparable marketing channels
Experience with MailChimp or other automated email platforms
Canvass database management experience essential
Experience in extracting and understanding analytics aligned to marketing services and reporting on key accounts to reflect direction or maintenance of changes to communications
Key account management experience would be beneficial (either sales or marketing related)
Ability to work proactively with third party agencies
Ability to work to tight deadlines in an extremely fast paced environment is essential
Administrative and computer skills
Competence in Microsoft Office products

Rewards & Benefits

In return for your hard work as our Key Account Marketing Manager, you will be offered a competitive salary and a great range of benefits including:

21 days holiday + Bank Holidays
Discretionary annual bonus scheme
Role relevant training
Franklin Covey training
Relaxed dress code
Relaxed multicultural environment
Full domestic kitchen on site open to employees to use
Close to local amenities
Annual group wide social event
If you have the skills and experience to excel in the role of Key Account Marketing Manager, we want to hear from you! Please click APPLY below to register your interest.