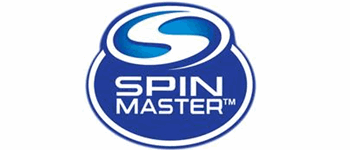 Key Account Manager - Spin Master Toys Uk Limited
Bourne End, HC SL8 5BL
Job Title: Key Account Manager
Location: Bourne End, Buckinghamshire
Salary: Competitive + excellent company benefits

Spin Master is a leading global, diversified, multi-platform and highly innovative children's entertainment company. The business has progressed through key stages, from start-up growth, building the base, refocusing to diversified growth to operating now across all toy industry super categories. Today, the company has resumed its history of growth, with a renewed focus on diversification and increased operational and financial discipline. It has expanded into a number of new toy categories, organically and through acquisitions. Our Mission is to Push the Boundaries of Innovation, Creativity, and Fun.

An exciting opportunity has arisen with Spin Master for a Key Account Manager to join our dynamic team based in Bourne End. This is a contract job in which you would be covering for an employee on a maternity leave.

The Key Account Manager is required to maximize opportunities, manage risk, deliver on profitability goals, develop effective long-term business relationships and exceed customer expectations, within their portfolio of accounts.
As our Key Account Manager, your responsibilities and duties will include:
Develop

ing

bi-annual business plans that deliver upon company goals and meet customer needs

Deliver

ing

product presentations, business proposals and ad plans to customers on time

Understand the customer timelines and proactively provide customers with all information and materials required to make decisions and manage business effectively

Work

ing

with support team to develop forecasts that best reflect market realities; update forecasts as required, on a monthly basis as a minimum

Timely and effective review of actual performance to ensure goals are achieved and adjust plans as necessary

Manag

ing

customer specific budgets and update Salesforce

Analysis of sell through data and market intelligence to maximize business opportunities while

minimising

risk

Work

ing

with the Games BM and GBU on the design and development of an own label games

programme

that could be rolled out to any UK retailer, but specifically to Tesco

Communicat

ing

clearly and efficiently with customers; and provide fast solutions to challenges

Work

ing

proactively and effectively with team members to deliver best possible customer service

Work

ing

in a team environment with a friendly and diplomatic manner.

Developing a

thorough understanding of all account business objectives and marketing plans by gaining multi-level and cross functional contacts within your account portfolio

Develop

ing

innovative sales and marketing led account plans that will

maximise

Spin Master UK's performance within each account

Co-ordinat

ing

trade marketing and marketing activity within your accounts to ensure delivery of planned volume, distribution and profit targets

Maximis

ing

account profitability through strategic business planning including, delivery of volume, revenue and margin, creative promotional work, and good use of data to provide customer solutions

Work

ing

closely with accounts to gain joint agreement on objectives for sales growth whilst managing each account selections process

Negotiat

ing

at senior level to ensure Spin Master UK Ltd

maximises

the advantage of long term supply agreements and

optimises

all elements of the marketing mix

Accurate forecasting and working closely with the planning team to ensure stock is delivered to accounts as required

Flexibility regarding accounts managed

Actively work

ing

as part of a team to create a solution oriented culture, leading by example

Maintain

ing

and develop

ing further

the strong commercial and personal relationships between SPIN MASTER UK and your account base and ensure SPIN MASTER UK remains a preferred supplier
Our ideal Key Account Manager will have the following Skills and Competencies:
Demonstrated success

managing a business portfolio

, with specific focus on Tesco / grocery channel or similar 

Demonstrated success developing a customer own label Games range that could be implemented across any UK customer

Customer driven approach and a "go-getter" attitude

Ability to build and maintain relationships, both externally and internally

Proficiency in MS Office software (Excel, Word, PowerPoint), SAP, Salesforce an asset

Demonstrated organization, planning and communication skills

Goal oriented to achieve targets through self-motivation, persistence & determination

Ability to create and maintain business presentations, Excel files, read POS reports

Full clean driving license

Required Qualifications & Experience:
Bachelor's degree

Minimum 5 years of experience in similar role in the CPG or Toy industry preferred

Retail experience preferred
In return, we offer excellent benefits:
 
Competitive salary

Pension contribution

AXA PPP Healthcare plan

Life Insurance scheme

Group Income Protection, Critical Illness, Employee Assistance program

Referral bonus, Service award, Recognition award

Birthday Day off, 2 sick days, selected company merchandise for free
For more information about the Key Account Manager role or to apply click on the Apply button!
About Spin Master

Spin Master was founded in 1994 by two childhood friends, Ronnen Harary and Anton Rabie, soon after graduation from The University of Western Ontario. Ben Varadi, a classmate of Anton's from The University of Western Ontario's Richard Ivey School of business, joined the Company subsequently in 1994.
The nascent entrepreneurs' first product was the Earth Buddy, a nylon stocking-covered head of sawdust topped with grass seeds which grew to emulate hair, funded with their own $10,000 investment. With Anton selling the item on the street and to specialty retailers, the operation quickly expanded to a small facility in downtown Toronto. This initial success served as the springboard for Spin Master's entry into the toy business.
Spin Master has achieved significant growth over the past two decades, transforming itself from a small, single product toy company into a leading global, diversified, multi-platform and highly innovative children's entertainment company. The business has progressed through key stages, from start up growth, building the base, Bakugan growth, refocusing to diversified growth; operating now across all toy industry super categories.

Since 2000, Spin Master has received 103 TIA Toy of The Year (TOTY) nominations with 28 wins across a variety of product categories, including 13 TOTY nominations for Innovative Toy of the Year, more than any of its competitors.
The company's continued investment and support of its entertainment division has also yielded meaningful results. To date, Spin Master has produced six television series, including 2007 success, Bakugan Battle Brawlers, and current hit PAW Patrol, which is broadcast in over 160 countries and territories globally.
When Spin Master began to chart it's course in the children's entertainment industry, the founders recognized that in order to compete successfully with the established brands of larger companies, they had to design and market innovative products that would "wow" consumers and disrupt the traditional toy market. With the inspiration of its founders, who remain actively engaged in the business today Spin Master has maintained a deeply rooted culture of creativity, partnership and passion. Find out more about our company at http://www.spinmaster.com/our-story.php

competitive salary + excellent benefits