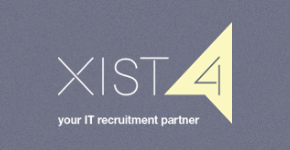 Junior Support Developer - XIST4 IT Recruitment
Paulton, SW BS397SX
Junior Support Developer
Location: Paulton, Bristol (near Midomer Norton, Somerset)
Salary: £20-24,000.
A dream opportunity has arisen for a Junior Support Developer to work with some of world-famous sporting venues and Premier League Football Clubs.
If you are passionate about sports, then you will love working with our client. 
This is your chance to come in contact and gain experience of some of the following technology stack; Spring, Hibernate, JSP, SOAP, REST, JSON, XML.
Junior Support Developer - Key Skills:
- 1+ years programming experience in Java.
- Programming / Support experience with Java.
- Must be able to read and write Java code.
- Debugging experience.
- Knowledge of; HTML, CSS, JavaScript and Jquery.
- Experience writing SQL queries.
- Excellent problem solving and troubleshooting experience.
- Excellent written and verbal English communication skills.
- Must be eligible to work in the UK.
About the role:
The successful Junior Support Developer, will be part of a small support team.
This Junior Support Developer role will involve:
- Developing Java based web applications using Spring, Hibernate and JSP.
- Using front-end technologies such as HTML, CSS, JavaScript and JQuery.
- Using SQL to write queries for a RDBMS.
- Supporting Java based web applications.
- Trouble-shooting and solving code related issues.
- Analysing and troubleshooting customer reported problems.
- Providing written / verbal support to debug customer problems of increasing levels of complexity.
About the Company:
Our client is boasting a wealth of "A list" clients in the form of Premier League Football Clubs and world-famous venues in cricket, tennis, horse racing, motor racing and rugby.
For more information about this Junior Support Developer please apply now.
£20,000.00 - £24,000.00 per year