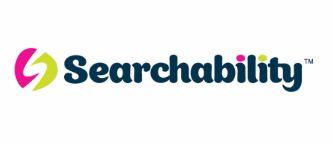 Junior Software Engineer - DV cleared - SEARCHABILITY
Cheltenham, SW GL537JJ
SOFTWARE ENGINEER - DV CLEARED
BRAND NEW PERMANENT JOB OPPORTUNITY AVAILABLE WITHIN A GLOBALLY LEADING DEFENCE COMPANY FOR A JUNIOR SOFTWARE ENGINEER
Permanent job opportunity for a Junior Software Engineer
Globally leading defence / cyber security company
£20,000 to £35,000 per year (plus bonus)
Cheltenham based organisation in an easily accessible location
Permanent Software Engineer
To apply please call 0117 322 0516 or email

will.roebuck@searchability.co.uk

WHO WE ARE?

We are recruiting a Software Engineer to work with a multi-national, industry leading cyber security / defence company in Cheltenham / Gloucester.

WHAT WILL THE JUNIOR SOFTWARE ENGINEER BE DOING?

As a Junior Software Engineer, you will work with an experienced agile team to design and deliver packages of bespoke work, work development teams and liaise with customers. You will work through the entire software development life cycle from requirements capture to R&D, implementation to automation.

WE NEED THE JUNIOR SOFTWARE ENGINEER TO HAVE….

Current DV Clearance
Java Development
A desire to learn a broad range of Java technologies

TO BE CONSIDERED….

Please either apply by clicking online or emailing me directly to

will.roebuck@searchability.co.uk

For further information please call me on 01244 567 567 or 07584 358 540. I can make myself available outside of normal working hours to suit from 7am until 10pm. If unavailable please leave a message and either myself or one of my colleagues will respond. By applying for this role you give express consent for us to process & submit (subject to required skills) your application to our client in conjunction with this vacancy only. Also feel free to follow me on Twitter @ContractsWill or connect with me on LinkedIn, just search Will Roebuck. I look forward to hearing from you.

JUNIOR SOFTWARE ENGINEER - DV CLEARED

KEY SKILLS:

JUNIOR SOFTWARE ENGINEER / JUNIOR SOFTWARE DEVELOPER / / GRADUATE SOFTWARE ENGINEER / GRADUATE SOFTWARE DEVELOPER / BACKEND DEVELOPER / JAVA DEVELOPER / JAVA ENGINEER / LEAD SOFTWARE DEVELOPER / SENIOR SOFTWARE DEVELOPER / DV CLEARED / DV CLEARANCE / DEVELOPPED VETTING / DEVELOPED VETTED / DEEP VETTING / DEEP VETTED / SC CLEARED / SC CLEARANCE / SECURITY CLEARED / SECURITY CLEARANCE


20,000.00 - 35,000.00 per year
plus clearance and performance bonus