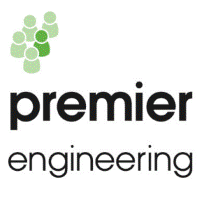 Junior Field Service Engineer - Essex - Premier Group
Witham, HC CM74PZ
Job Title: Junior Field Service Engineer   
Job Type: Permanent  
Salary: £24,000-£30,000 per annum (dependent on experience)
Location: Essex
My client works within engineering packaging industry and they are looking for a Junior Field Service Engineer to join their business on a permanent basis in the Essex area.
The Successful Junior Engineer will be joining an experienced engineering team working on several projects. 
The Junior Field Service Engineer will require the following skills: 
•Working knowledge of pneumatic systems
•C & G or NVQ level 3 qualification
•Fault finding experience
•Electromechanical skills
•Understanding of mechanical/electrical drawings
•Full UK Driving Licence 

Attributes needed: 
•Someone who is dependable
•Good organisational skills
•Confident Communicator
•Flexible to cover a designated area

 The Junior Field Service Engineer will be responsible for:  
•Repairing
•Servicing
•Commissioning
•Programming

If you are interested in theJunior Field Service Engineerrole, please apply with your most up to date CV, salary expectations, availability and contact details.  
£24,000.00 - £30,000.00 per year