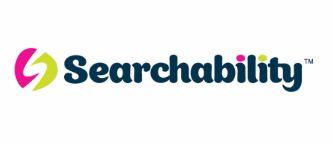 Junior Automation Tester - SEARCHABILITY
Leeds, Yorkshire LS15RD
Junior Software Tester- Leeds
Amazing opportunity for a Tester to join a company who will train you up in Test Automation!
Are you a manual Tester, passionate about learning Test Automation? Or perhaps a Graduate who enjoyed the Testing modules at Uni?
Based in Central Leeds, easily commutable from Leeds, Wakefield, Huddersfield and more
Unrivalled training and progression opportunities!
Competitive starting salary of £22k, quickly increasing as you learn and grow as a tester!
To apply please call 0113 887 8355 or email

gabbi.trotter@searchability.co.uk

We are a high flying consultancy based in Central Leeds, looking for a junior tester with a passion for test automation to join us in 2020!



Sourced by: @TechCareers_N - your 24/7 twitter feed of latest IT vacancies across the North and Yorkshire

WHO ARE WE?

We're a thriving consultancy based in a modern office in central Leeds. Our businesses basis is our core values which have been integral to our success. We are looking for an ambitious individual with an interest, and passion for Software Testing and Test Automation, to join the dynamic development team here. We produce Software solutions for a wide variety of clients; we work across but are not limited to the sectors of Healthcare, Retail and Finance. We would class ourselves as very much a "peoples business", over the years we have created a unique working environment that not only works well for us, but also out clients. If this sounds like the kind on place in which you would thrive, then apply today!

WHAT WILL YOU BE DOING?

This role is suited to a tester who is keen to learn test automation or an recent IT Grad. We need someone who is truly passionate about progressing there career, someone who learns in their own time, and lives and breathe technology!

For the first 2 months of your role you will be receiving unrivalled training from our Senior Testers. You will be taught to test across web, mobile and desktop. Using manual and automation testing techniques. Your learning will cover but not be limited to Selenium Web Driver, Cucumber, TDD, BDD and Agile. Self learning will also be incorporate so a go getting attitude is a must! We want to offer an opportunity to really progress within our ranks, and feel our way of training enables this.. Your salary will be reviewed after only 6 months with ourselves.

WE NEED YOU TO HAVE….

Prior software testing experience / or an IT Degree
An ambitious attitude
A genuine passion for all things software testing!

TO BE CONSIDERED…

Please either apply by clicking online or emailing me directly to

gabbi.trotter@searchability.co.uk

For further information please call me on 0113 887 8355 / 07833 983 695. I can make myself available outside of normal working hours to suit from 7am to 10pm. If unavailable please leave a message and either myself or one of my colleagues will respond. By applying for this role you give express consent for us to process & submit (subject to required skills) your application to our client in conjunction with this vacancy only. Also feel free to follow me on Twitter @Gabbibility or connect with me on LinkedIn, just search Gabbi Trotter in Google! I look forward to hearing from you.

KEY SKILLS

Software Testing

22,000.00 - 22,000.00 per year