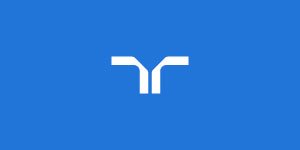 Java Tech Lead - Randstad Technologies Ltd
City of London, London

Java Technical Lead - London - 70K-75K+benefits

An opportunity for a skilled Java Technical Lead, who has a passion for problem has become available within a collaborative, London based, market leader in the medical industry.

In this role you will…

Problem solve and drive technical decision making
Demonstrate a deep understanding of the entire software development lifecycle with a strategic approach
Apply your experience in and ability to strategize and deliver technical solutions
Be in involved in multiple project management
Mentor junior developers across a number of scrum teams
Apply and further build on your passion for and competency in Java development

Technical skills set

Proven capabilities in Core Java
Technical lead experience with an Agile approach
Knowledge of SOAP and REST
Understanding of all stages of the software development lifecycle and software development best practice
Strong TDD/BDD orientated approach
Ability to collaborate with team members

Desired:

Web technologies: HTML, CSS, JavaScript
SQL Databases

Why this opportunity and not another one?...

You will be joining a successful, forward thinking, innovative and skilled collective of talented and passionate individuals, who are developing products that make a tangible difference in the real world, whilst recognising the importance of a work life balance.

The package:

Private health and dental insurance
Competitive pension contribution
Competitive bonus
Positive working atmosphere and flexible working schedules

What to do next...

If you are looking for the opportunity to work within a collaborative team and pursue genuine career and technical progression opportunities, send your CV to Matilda Harding or call for instant consideration

Email:

Matilda.Hardins@Randstad.co.uk



Tel: 0117 311 6449

Randstad Technologies Ltd is a leading specialist recruitment business for the IT industry. Please note that due to a high level of applications, we can only respond to applicants whose skills & qualifications are suitable for this position. No terminology in this advert is intended to discriminate against any of the protected characteristics that fall under the Equality Act 2010. For the purposes of the Conduct Regulations 2003, when advertising permanent vacancies we are acting as an Employment Agency, and when advertising temporary/contract vacancies we are acting as an Employment Business.


Employee Events
Maternity/Paternity Paid Leave
Pension
Mobile Phone Discount
Paid Holidays
Medical, Dental and Vision
Holidays
£70,000.00 - £75,000.00 per year