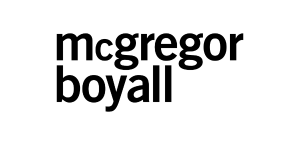 Java Software Engineer - London - McGregor Boyall
City of London, London

Java Developers - £70-130k - Greenfield Digital Banking Project - London

A leading financial services organisation is undertaking ambitious growth plans in 2020 by developing a greenfield digital banking platform in London. They require multiple Java software engineers, with strong experience of; real-time system, multi-threading and distributed systems, at a range of experience levels to join this initiative.

The environment is typical of a fintech, with great levels of creativity and autonomy required, in order to best utilise this greenfield digital banking platform. Given the volume of their requirements for strong java software engineers, they are relatively open on salaries and offer a very competitive benefits package.

The technology stack is Core Java v11 with AWS and Microservices, you will also gain exposure to Javascript/React Native and Data Science (Kafka/Spark/Flink/Hadoop), they are looking for specialists in each field ideally, but will consider full stack developers.

Cutting edge technology; AWS cloud, React Native, java v11 and more….

Being a Greenfield project, they are looking to bring onboard java software engineers from a diverse range of backgrounds; Investment Banks, Hedge Funds, Fintech and outside of the industry.

Requirements:

Strong core java software engineer
Multi-threading, Real time systems, Distributed Systems
Strong academic profile (Comp Sci or Mathematics preferred)
Ability to work both as an individual and as a team
Experience of the full software development lifecycle.

If you think you have the necessary skills and experience then please apply now!

McGregor Boyall is an equal opportunity employer and do not discriminate on any grounds.

70,000 - 130,000 per year