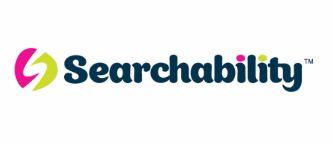 Java Developer - SEARCHABILITY
York, Yorkshire YO19RL
Java Developer - Java / Spring / MySQL / Mongo / Docker / React / Angular
AMAZING NEW OPPORTUNITY AVAILABLE FOR A HIGHLY EXPERIENCED JAVA DEVELOPER TO JOIN A MARKET-LEADING TECHNICAL TEAM BASED IN YORK!!
Are you ready for more responsibility in both a hands-on and hands-off capacity? Join our award-winning manufacturing organisation and use your coding expertise to build a strong team and stronger software!
Minimum of 2 years of commercial experience using Java
Java / Spring / MySQL / Mongo / Docker / React / Angular
Based in York, our office is easily commutable by car or public transport
Competitive starting salary of up to £50K + benefits!
To apply please call 07889 558 613 / 0113 887 8355 or email

rosie.bancroft@searchability.co.uk

We are a leading manufacturer and supplier based in York. The impact of our global reach means we're expanding our team with a Java Developer! All you need is a good understanding of Java and a love for the industry!

Sourced by: @TechCareers_N - your 24/7 twitter feed of latest IT vacancies across the North and Yorkshire

WHO ARE WE?
We are an award winning manufacturer based in beautiful York. We're recognised globally as a leading supplier and manufacturer of solutions within our industry and have made history on a number of occasions throughout our lifetime! We have a rapidly expanding team of 15 developers ranging from juniors to seniors, and can really invest time into training newbies - hence, this is a fantastic opportunity to work in a supportive environment and quickly progress through development!

WHAT WILL YOU BE DOING?
We're looking for a forward-thinking Java Developer with a passion for technology and coding to add real value to our technical team. You will be using a range of technologies from Spring to React to Python to create innovative new platforms and applications! From day one, we'll give you the opportunity to learn our existing API and create reusable code. Working alongside other developers, you will have the change do develop both personally and professionally. We operate a fast paced, deadline driven environment so you will have to multitask and prioritise!

WE NEED YOU TO HAVE….

Minimum 2 years commercial experience using Java
Java / Spring / MySQL
A genuine passion for all things tech!

IT'S NICE TO HAVE….
* Understanding of Mongo / Docker / React / Angular

TO BE CONSIDERED…
Please either apply by clicking online or emailing me directly to

rosie.bancroft@searchability.co.uk

For further information please call me on 0113 887 8355 / 07889 558 613. I can make myself available outside of normal working hours to suit from 7am to 10pm. If unavailable please leave a message and either myself or one of my colleagues will respond. By applying for this role you give express consent for us to process & submit (subject to required skills) your application to our client in conjunction with this vacancy only. Also feel free to follow me on Twitter @SearchableRosie or connect with me on LinkedIn, just search Rosie Bancroft, Searchability in Google! I look forward to hearing from you.

KEY SKILLS
Java / Spring / MySQL / Mongo / Docker / React / Angular

£35,000.00 - £50,000.00 per year