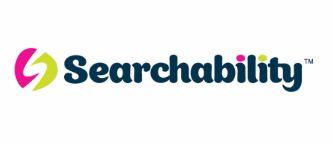 Java Developer - Finance - SEARCHABILITY
City of London, London

Java Developer - JAVA / CMS / HTML / CSS / J2EE / JSP / SQL

We are looking for an experienced Java Developer - challenging role in the finance sector - CENTRAL LONDON

Are you an experienced java developer with a knowledge of Agile methodologies?
Are you able to develop high quality websites and applications?
Location central London, easily commutable on public transport
Do you have experience in JAVA/ CMS / HTML / CSS / J2EE / JSP / SQL?
Competitive salary up to £60,000
To apply please call 0203 763 3888 or email

heather.turnbull@searchability.co.uk

Based in London, we are an experienced financial data management consultancy who are currently working with more than 70 top institutions and are expanding due to recent success. Therefore, we are seeking to appoint a talented Java Developer with solid JAVA/HTML/CMS knowledge to join our team.

Sourced by: @ITJobs_LDN - your 24/7 twitter feed of latest IT vacancies across London.

WHO ARE WE?

Since our launch in 2002, we have built a strong team of experienced financial data professionals with a combined total of over 400 years in the industry. Our job is to provide unbiased full-service data management advice to some of the UK's largest companies. We specialise in multiple aspects of market and financial data management to include market data research, cost management and exchange policy and compliance. Our company is recognised for significantly improving the management of market data and has recently won an award for best specialist market data consultancy as well as being featured in the data management review.

WHAT WILL YOU BE DOING?

You will be working alongside our current team of developers, testers and business analysts using your experience and technical skills to produce clean object-orientated code.
We will be looking to appoint someone with enthusiasm within the digital industry working on projects with some of the industry's best developers. This role is ideal for someone who is looking for a new challenge and has the desire to work in an agile environment.
This role is ideal for someone who is looking for an exciting new opportunity where your hard work will be recognised and rewarded. Additionally, you will have exceptional attention to detail and show willingness to learn in a challenging role.

WE NEED YOU TO HAVE….

JAVA/ CMS / HTML / CSS / J2EE / JSP / SQL
At least 1-2 years of experience with java and associated technologies
Strong interpersonal skills
Comprehensive experience of database concepts. Oracle/MySQL preferred
Desire to learn and embrace new skills
IT'S NICE TO HAVE….
Agile experience
Good knowledge of one or more web frameworks
J2EE experience

TO BE CONSIDERED….

Please either apply by clicking online or emailing me directly to

heather.turnbull@searchability.co.uk

For further information please call me on 0203 763 3888. I can make myself available outside of normal working hours to suit from 7am until 10pm. If unavailable, please leave a message and either myself or one of my colleagues will respond. By applying for this role, you give express consent for us to process & submit (subject to required skills) your application to our client in conjunction with this vacancy only. Also feel free to follow me on Twitter @SearchableHeath or connect with me on LinkedIn, just search Heather Turnbull in Google! I look forward to hearing from you.

KEY SKILLS:
JAVA/ CMS / HTML / CSS / J2EE / JSP / SQL

£40,000.00 - £60,000.00 per year