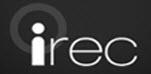 Java Developer - i rec
Cambridge, ANGL CB4 0WZ
Java Developer. First class opportunity for a Java developer to join an exceptional team of engineers in Cambridge. As a Java Developer you will be developing innovative solutions at the forefront of technology in an Agile, continuous integration environment.

Required Java Developer Skills and Experience:
Proven strong Java development skills
Experience and familiarity with:
Version control tooling (e.g. git)
Build tooling (Maven or Gradle)
Strong desire to learn new tools, concepts and technologies
Desired Skills and experience

Developing SOAP and REST APIs
Web front-end development
In return you will be working in a well-established software house that foster a collaborative, supportive, and boredom-free environment. The associated rewards include a highly competitive salary and a superb benefits package plus many other creative perks that make a great place to work. As a Java Developer you will be working with highly intelligent, like-minded colleagues and be part of a company that genuinely values its staff.
Change tomorrow. Apply today
48,000.00 - 55,000.00 per year
Superb base with excellent benefits and perks