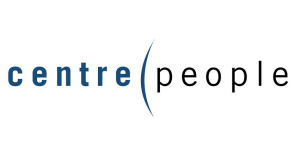 Japanese-speaking Office Manager (Manchester) - Centre People
London, London EC2V 6EE
An international Japanese corporation is currently recruiting an Office Manager at their Manchester office.
The ideal candidate should have previous experience managing a small team.
Understanding of Japanese culture and some Japanese skill will be advantageous.

TYPE: Permanent, full-time

SALARY: up to £32K depending on experience, with good benefit

START: ASAP

LOCATION: Manchester


RESPONSIBILITY:
Line management (managing members of administrative staff)
Office Management (facilities management, service provider management, IT support)
HR (general/daily HR matters, coordination with service provider)
Sales, Finance and Accounting (order handling, delivery arrangement, invoicing, purchase and sales ledger, credit control, legal contracts)
Personal Assistance (diary management, travel arrangements)

SKILLS / KNOWLEDGE / EXPERIENCE:
A bright and energetic professional, with a flexible approach who enjoys a demanding business environment and works well under pressure
Well-organized with the ability to handle multiple tasks simultaneously
A hard-working team player with a positive attitude and a willingness to assist all members of the team
Excellent verbal and written communication skills
Familiarity with ERP system such as SAP is required (Training is offered as necessary)
Good language skills. Fluency in English is essential; Japanese language skills advantageous
Strong IT skills, including using Word, Excel, PowerPoint, Outlook
Finance and accounting knowledge will be advantageous

Work experience as a sales coordinator/office manager/customer service (B to B) in the Manchester area would be advantageous

Ideally previous experience managing a small team


** All applicants must have the right to work in the UK as the Company is not able to offer visa support.



If your application is successful, you will be contacted within two business days.
We regret that due to the high volume of applications we receive we cannot provide feedback on individual CVs.