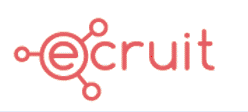 ITS Service Desk Analyst - DG Partnership
Milton Keynes, HC
ITS Service Desk Analyst – Competitive Salary + Benefits – Milton Keynes, Linford Wood
(Remote working currently available due to Covid-19)
This is an opportunity to join an organisation with over 50 years' experience as a world leader in data capture for the education sector, helping organisations around the world to automate and streamline their assessment and marking processes, offering a unique combination of products and services that are raising educational standards right now across the world.
DRS is owned by AQA, an independent education charity and the largest provider of academic qualifications in UK schools and colleges. Our mission is to be the best provider of e-assessment software and services'
We are seeking an ITS Service Desk Analyst to join our Technology team. The successful candidate will be the first point of contact for all IT related incidents and service requests.
The Role
Reporting to the ITS Service Desk Manager, the ITS Service Desk Analyst at DRS Data will support fellow employees with all their initial IT support needs, including processing incidents logged from Operational Departments for customer issues. The ITS Service Desk Analyst is required to take calls and log tickets into the IT Management System, process and triage online logged incidents and requests, resolve support requests and ensure that
the highest level of customer engagement is met.
The role is ideal for a proactive individual who can demonstrate a desire to provide the highest level of support to customers – providing first time fixes for incidents utilising internal tools to ascertain solutions to be implemented directly with the user at their location or primarily via remote desktop applications.
The Person
To be successful for this role you must have a good general level of education, including Maths and English GCSEs or equivalent. Previous experience working on a technical IT Service desk is required, with a demonstrable knowledge of: Microsoft desktop and server, Office 365 administration, Active Directory (including account and group management), broad knowledge of other end-user applications such as Adobe, and using ITSM tools to capture incidents and service requests. Excellent written and verbal communication skills are also required.
Since DRS Data Services is a highly ambitious company, the role is best suited to a resilient candidate that can maintain attention to detail, while working under pressure, both individually and in a team environment.
Interviews:
If shortlisted for this role you will be invited to a telephone interview week commencing 8th June.
Face to face virtual interviews will follow for successful candidates on Friday 12th, Thursday 18th or Friday 19th June.
The Company
DRS Data Services Limited (DRS) is owned by AQA, an independent education charity and the largest provider of academic qualifications in UK schools and colleges. As part of the AQA family, DRS provides electronic marking software solutions for the examination and assessment markets.
Our aim is to be the best provider of e-Assessment software and services. We deliver this through the achievement of "Operational Excellence" utilising continuous improvement processes. Our core values of Inspiring, Clarity, Simplicity, Ingenuity and Together are at the heart of everything we do.