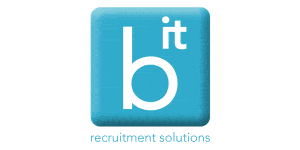 IT Systems Trainer - Berkeley Square
London, London N19PF
IT Systems Trainer - Permanent role - London - £50k to £55k
My client, a professional services provider seeks an experienced IT systems trainer to join a busy Learning and Development team based in London. This is an exciting opportunity to develop the function to make a real impact in the firm. The role reports to the systems training manager and is part of a team of three IT system trainers.
A broad range of IT delivery is required with an advanced knowledge of the Microsoft Office suite. The IT Training team is responsible for new joiner inductions, supporting the firm's super user network, systems training and project related initiatives.
Applicants are required to have solid experience creating and delivering professional and engaging courses and accompanying course materials, using a variety of formats with a focus on digital and electronic learning.
The role
The job holder will work in consultation with the systems training manager and need to manage their own workload, as well as varied and competing demands. The role will focus predominantly on accessing system training needs, content design and delivery. You must be proactive with excellent communication skills.
Areas of work will include:
Carry out training needs analysis relating to business applications and requirements
Make detailed recommendations to address skill gaps
Define skill sets needed to perform different roles and design training programmes
Design and deliver systems related training formally (classroom, online) and informally (floor-walking)
Produce accompanying course materials using a variety of methods, with a focus on digital and electronic learning
Deliver bi-weekly IT inductions to the firm's new joiners
Deliver and continually review the IT training for the trainee development programme
Schedule floor-walking and run topical virtual support sessions and workshops
Work closely with the IT Service Desk to monitor call trends and elicit training needs
Evaluate the effectiveness of training and learning outcomes
Manage the training approach for assigned projects from design through to delivery
Cross training the IT training team
Work closely with the administrator to document system and team processes
Update the firm's intranet with training materials, quick tips and promote courses
Co-ordinate all aspects of IT training (inclusive of scheduling, publicising, room booking, resource allocation, delegate communication), and the administration of those tasks
Education and experience
Candidates should have:
Candidates should be educated to degree-level or have equivalent level professional qualifications, preferably in business, computing or management
Excellent knowledge of working with document management systems, NetDocuments or iManage is essential
Excellent experience producing video and digital training content. Ideally, using Adobe products
Excellent knowledge of Microsoft Windows 10
Excellent knowledge of Microsoft Office 2016
Strong knowledge of Office 365
Knowledge of Apple iOS (iPad & iPhone)
Knowledge of video conferencing and audio-visual solutions, Skype for Business is beneficial
Beneficial but not essential, knowledge of using Adobe Pro and InDesign products
Beneficial but not essential, knowledge of accounting and tax packages
£50,000.00 - £55,000.00 per year
pension, annual leave