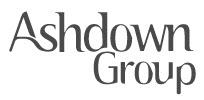 IT Systems Manager (Education) - Ashdown Group Ltd
Clapham
This initial 2 month contract is based near south Clapham and requires you to have previous experience working in IT in education.
The Ashdown Group has been engaged by an education provider in the Clapham/Balham area to find an IT Systems Manager to cover a period of extended absence. The role will be technically broad in scope, requiring you to support an eclectic array of technologies, centred around modern educational software.
You will need extensive experience of supporting mobile devices using Jamf and ASM (Apple School Manager) to manage iPads and iPhones. In addition, you must be able to support G Suite and Office 365. You must be able to support all hardware aspects of an education environment, particularly the Wi-Fi infrastructure, virtual servers and local storage.
Further, for the duration of the contract, you will assign tasks and lead the day-to-day direction of 3 technical support engineers.
The rate is in the range of 225 to 255 per day. The initial contract will be for a two month period.
To apply, click on the link and complete the consent registration form on the Ashdown Group website. You dont need to attach your CV immediately but will need to upload it within 12hrs to be considered.
£225.00 - £255.00 /per day