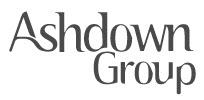 IT Systems Engineer - Ashdown Group Ltd
London - Central, London W1J9HS
This is the perfect role for a 2nd line support candidate taking the next step in their career, especially if they want to work with industry-leading technologies. Joining a well-established and growing managed service provider, youll be working on one of their client sites in Central London, where you will have the opportunity to work on 3rd line projects.
You will be the point of call for escalated tickets, fulfilling the onsite maintenance and user support across the following technologies:


Microsoft Windows 10, Windows Server 2016


Microsoft Office 365 deployment, Exchange Online and Azure AD


Microsoft Active Directory, DFS, DNS, Group Policy


Symantec Enterprise Protection and Threat prevention/remediation


Web Meeting Tools: Cisco WebEx, Zoom


Wireless networking and mobile communication and DUO MFA


VMware vCenter, remote server access and administration


Deployment Tools and system building (physical and virtual clients, with server knowledge)


DHCP, Static IP, NAT


VOIP telephony


There is no need to be an expert in all the above technologies. A solid foundation of support and maintenance will be expected but you wont be expected to install and configure some of the more advanced elements.
There may be occasional after-hours support and this role offers a great opportunity to assist with IT projects and solutions within the business and customer offices.
Our customer is looking for somebody who has excellent client-facing skills, is comfortable working remotely and as part of a team. They are a very friendly and open business, that pride their selves on the excellent service they provide. This role is offering the starting salary of 36,000 - 40,000 (depending on experience).
£36,000.00 - £40,000.00 per year