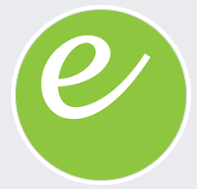 IT Systems Business Analyst - Elevation Recruitment
West Yorkshire, Yorkshire WF176HT
Elevation Recruitment Group IT are working alongside a Manufacturing business based in West Yorkshire who are looking to bring onboard an IT Systems Business Analyst.

The job holder is responsible for ensuring that IT systems and support infrastructure meet business requirements in conjunction with the other members of the IT Team and Division IT Manager. This will include making appropriate autonomous decisions within given guidelines and self-management to ensure business continuity and management of procedures, processes and priorities of work. The role sometimes demands operating alone without team support so it is necessary the job holder can make appropriate decisions for the situation.

Key Responsibilities:
- Perform actions required to maintain the IT system's availability in all division locations and to business users across the company
- Actively participate in analysis of business requirements, investigate technical solutions and deploy solution to end-user to enable the business to fulfil customer and stakeholder demands
- Perform the necessary actions to ensure and maintain the integrity and security of information across all systems and applications
- Take the appropriate actions to remediate end-user incidents
- Take the appropriate actions to provide enhancements and system changes to enable the business to function effectively
- Utilise problem-solving techniques to remediate and remove IT related issues and maintain effective business processes
- Assist the Division IT Manager in providing all data, reporting and system functionality requirements

Elevation Business Support is a specialist division of Elevation Recruitment Group focusing on IT positions in Yorkshire and surrounding regions. If you match the specified criteria and are interested in discussing the position in more detail, we would love to hear from you.

For more information please call Kelly Robinson on 01709 723 248.

£40,000.00 - £45,000.00 per year