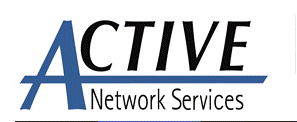 IT Support Technician - Helpdesk - Active Network Services
Huntingdon, ANGL
IT Support Technician – Helpdesk
St Ives, Near Huntingdon, Cambridgeshire
Up to £26,000 per annum DOE

Active Network Services has over 10 years' experience in providing high-quality IT solutions to small and medium sized companies. We offer a range of network management and consultancy services to help companies develop their IT infrastructure, plan for the future and perform at their best.

We're currently looking for an IT Support Technician to join us and provide assistance to one of our customers, working from their site in St Ives.

As an IT Support Technician, you will:

- Help to maintain a network of around 350 users and 20 servers
- Swiftly resolve issues and communicate with users in a friendly, professional manner
- Occasionally travel to provide support at remote offices

To join us as an IT Support Technician, you'll need:

- IT helpdesk experience and a track record of troubleshooting a broad range of user's IT issues
- Experience of supporting Windows 10, Office 365, Microsoft desktop applications and Active Directory/Microsoft domains
- Previous experience of setting up and configuring laptops and/or PCs and smartphones
- Basic knowledge of Windows Server operating systems
- A full, valid driving licence

You may have previously worked as a Helpdesk Support Technician, IT Support Advisor, Technical Support Advisor, IT Support Analyst, IT Helpdesk Technician, Service Desk Technician, Technical Support Analyst, or IT Support Analyst.

Why should you join our team:

- Develop your career with a well-established business
- Government pension
- 20 days' holiday plus eight Bank Holidays
- Free parking

Webrecruit and Active Network Services are equal opportunities employers, value diversity and are strongly committed to providing equal employment opportunities for all employees and all applicants for employment. Equal opportunities are the only acceptable way to conduct business and we believe that the more inclusive our environments are, the better our work will be.

So, if you're seeking a new challenge as an IT Support Technician, please apply via the button shown. This vacancy is being advertised by Webrecruit. The services advertised by Webrecruit are those of an Employment Agency.

Up to £26,000 per annum DOE