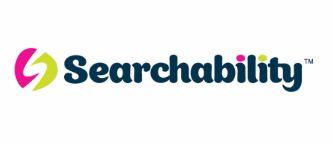 IT Support Engineer - SEARCHABILITY
London, London

IT Support Engineer - IT Operations / Infrastructure - Windows Server / DNS / TCPIP / Office365

BRAND NEW ROLE WITHIN A PIONEERING TRAVEL SECTOR IN LONDON
* Experience of working with Windows Server
* Salary up to 35k + excellent benefits
* Experience of working with Anti-virus
* Central location - easily commutable
* To apply please call 01244 567 923 or email

meg.bowyer@searchability.co.uk



Based in the heart of London, we are an innovative Travel company who have been established as one of the world's largest travel companies. We have tripled in size in recent years, therefore we are seeking to appoint a talented IT Support Engineer to join our team.

Sourced by @TechCareers_LDN- Your 24/7 twitter feed of latest IT vacancies across the UK

WHO ARE WE?
We are an innovative travel company who specialise in global business travel, since our doors first opened, we have grown continually over the years especially in recent years where we have tripled in size. Through this, we have developed a close-knit team of experienced individuals who all strive for the same goal. We are constantly evolving to ensure that we keep the pace with the increased demands of our clients and due to this continual growth we are looking for an experienced IT Support Engineer to join our team!

WHAT WILL YOU BE DOING?
Immersing yourself as a key member on the team, you will be the first point of contact for the 1st and 2nd line support for the in-house applications, Windows systems and other IT Systems. You will be using your excellent communication skills to liaise with various support teams and also support the IT manager with larger projects. You will be installing and supporting hardware and applications as well as supporting backup and recovery of data. You will also be maintaining full software and hardware asset registers.
Interviews are being held…. So please apply today to express your interest!

WE NEED YOU TO HAVE…
* Windows Server
* Anti-virus
* Exchange
* Active Directory
* Office 365
* TCP/IP
* SQL
* VoIP
* Excellent troubleshooting skills

TO BE CONSIDERED
Please either apply by clicking online or emailing me directly to

meg.bowyer@searchability.co.uk


For further information please call me on 01244 567 923, if I am unavailable please leave a message with your name and either myself or one of my colleagues will respond as soon as possible. If required I can make myself available outside of my normal working hours to suit the best time you are available to talk. By applying for this role, you give express consent for us to process and submit (subject to your required skills) your application to our client in conjunction with this vacancy only. I am also on Twitter (@SearchableMeg) or connect with me on LinkedIn, just search Meg Bowyer on Google and ignore all of my football posts 😊 I look forward to hearing from you.


£25,000.00 - £35,000.00 per year