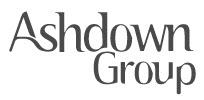 IT Support Engineer - Ashdown Group
London, London
IT Support Engineer - London - up to £37,000 This is the perfect role for a 2nd line support candidate taking the next step in their career, especially if they want to work with industry leading technologies. A well-established and growing managed service provider is now seeking an IT Support Engineer to join their friendly and professional team, focusing and working on one of their client sites.

As a site based Support Engineer, you will be the point of call for escalated tickets, fulfilling the onsite maintenance and user support across the following technologies:

* Microsoft Windows 10, Windows Server 2016
* Microsoft Office 365 deployment, Exchange Online and Azure AD
* Microsoft Active Directory, DFS, DNS, Group Policy
* Symantec Enterprise Protection and Threat prevention / remediation
* Web Meeting Tools: Cisco WebEx, Zoom
* Wireless networking and mobile communication and DUO MFA
* VMware vCenter, remote server access and administration
* Deployment Tools and system building (physical and virtual clients, with server knowledge)
* DHCP, Static IP, NAT
* VOIP telephony

There is no need to be an expert in all the above technologies. A solid foundation of support and maintenance will be expected but you won't be expected to install and configure some of the more advanced elements.

There may be occasional after-hours support and this role offers a great opportunity to assist with IT projects and solutions within the business and customer offices. Nearest station is Piccadilly

Our customer is looking for somebody who has excellent client-facing skills, is comfortable working remotely and as part of a team. They are a very friendly and open business, that pride their selves on the excellent service they provide,. This role is offering the starting salary of £34,000 - £37,000 (depending on experience). If you are interested in being part of this team and a well established MSP, please send your CV quoting the reference number ASH18095SH/FF3.

The Ashdown Group Ltd acts as an employment agency in respect of permanent vacancies and as an employment business in respect of temporary vacancies.
£34,000.00 - £37,000.00 per year