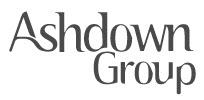 IT Support Engineer - Ashdown Group Ltd
London - Central, London W1
Based in the West End, close to Piccadilly Circus, a global financial services firm is looking to add an IT Support Analyst to their team. This role includes some very specific parameters, so ensure you read it carefully, before choosing to apply.
Utilising technology is at the heart of this companys success. Having built a reputation for capitalising on evolving markets and regulations better than others, they have experienced a phenomenal surge in growth and they now supply services to clients worldwide. The additional Support Engineer will focus on ensuring BAU IT services operate as effectively as possible for all users.
The hours will be from 0730 to 1630, Monday to Friday. In the near future, you will have to work a couple of weekends and possibly some abnormal hours over the Christmas 2019 period, as a number of key projects are reaching installation and configuration stages.
This role will also require you to travel to other offices at short notice, particularly to SE Asia, Israel or European capitals. This is a team effort and infrequent but the more flexibility and time travelling you can contribute, the more employable you will become.
You will need to be able to self-manage your workload and be technically capable in Office365, Windows and AD (to support and maintenance level, without escalation). If you have worked with Bloomberg or Trade Turret s, this will add value; however, they will invest in training for the right individual.
They are bringing a number of systems in-house across 2019 and 2020. This will be a great opportunity to learn a number of new skills and will present a number of interesting challenges.
This is a great working environment for the right person. It is full of highly intelligent and massively driven people, looking to make a difference to the success of the business. To send your CV, click on the apply button and, if asked, complete the consent registration form on the Ashdown Group website.
£35,000.00 - £40,000.00 per year